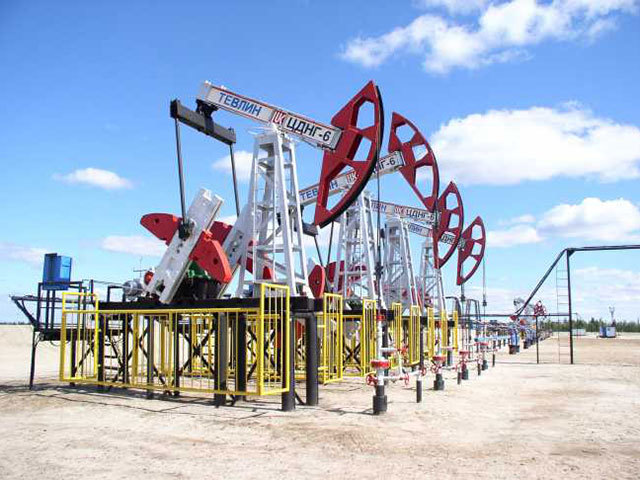 Russia could work with the Organization of Petroleum Exporting Countries on removing supply from the market if a political decision was taken to cooperate, OAO Lukoil Vice President Leonid Fedun said in an interview with state news agency Tass.
At current prices, it makes more sense to preserve oil fields at optimum working levels than to push Russian output to new records, Fedun said He didn't specify how Russia should work with OPEC.
"Another record was set, but I repeat this is not the best way to improve economics," he said. "Its better to sell one barrel at $50 than two at $30."
OPEC, where Saudi Arabia is the leading member, sent prices spiraling downward more than a year ago when it decided to defend market share rather than cut supply. Expectations for additional output from Iran following its emergence from sanctions has further depressed prices this year to the lowest since 2003.
Russia is not a member of OPEC, and does not have the ability to turn output off and on at a number of its fields due to climatic conditions. Any moves to work with Saudi Arabia would be a U-turn from a previous position, which only involved sharing information.
"It is interesting definitely, considering that Saudi's requirement for a cut was that non-OPEC would participate," Giovanni Staunovo, an analyst at UBS Group AG, said by e-mail in response to Fedun's comment.
Russian output is expected to fall slightly this year from a record level last year, Fedun said. It would have happened last year if ruble devaluation had not supported drilling, he said. Lukoil's own output is unlikely to meet the 100 million tons it produced last year, he said.
Lukoil press service was not immediately available for comment.
Recommended for you

Italy mulls support for fossil fuels despite climate promise