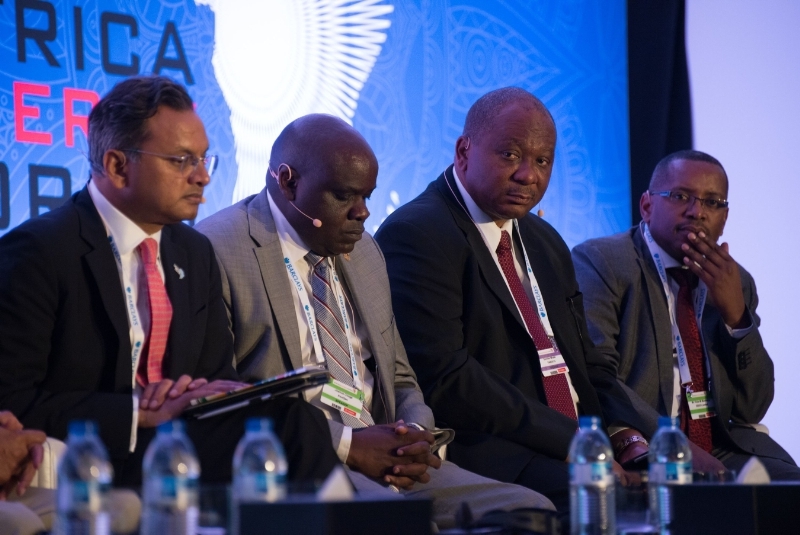 Senior executives and investors will gather in London in June for the 18th Africa Energy Forum where global power industry figures meet with African stakeholders to discuss opportunities in Africa's energy sector.
AEF 2016 comes to the UK's capital this year to align with the overriding Forum theme of Mergers and Acquisitions, capitalising on London's status as a global financial hub and its wealth of investment experience.
As Africa's biggest trading partner, the EU accounts for approximately one fifth of global foreign direct investment (FDI) coming into Africa, reflected by the growing appetite of European investors and project developers to attend the Forum; they accounted for 32% of attendees in 2015.
African Ministers, heads of utilities and heads of regulatory bodies in Africa have confirmed to attend representing South Africa, Ghana, Mozambique, Nigeria, Morocco, Egypt, Ethiopia, Kenya, Uganda, Cameroon, Burundi, Namibia, Madagascar, Zambia, Bénin, Burkina Faso, Mali, Lesotho and Central African Republic.
African Ministers will update attendees on the investment landscape in their respective countries during the opening government keynote address of the conference.
Other sessions will explore topics such as how global businesses can tap into M&A opportunities on the continent, how to accelerate renewable energy uptake, increase the bankability of projects, and encourage partnerships between the public and private sector, alongside targeted industry seminars hosted by existing investors.
An exhibition of 80 solution providers enables attendees to network throughout the three days of the conference.
The Africa Energy Forum is open to c-suite investors and developers with a vested interest in Africa's energy and industrial sectors.
Recommended for you

Gas over coal for South Africa, TotalEnergies boss argues