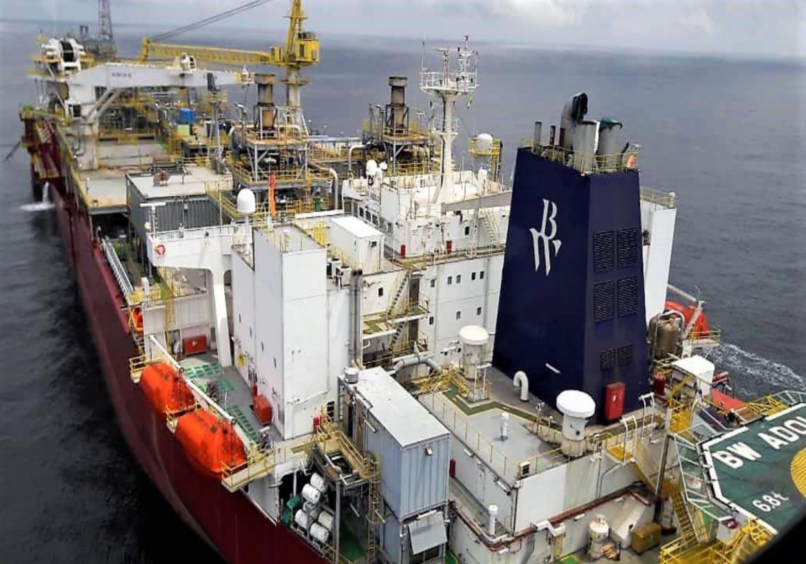 BW Offshore's work on the Hibiscus find suggests it may hold 40-50 million barrels, up from the initial estimate of 12mn barrels.
The DHIBM-1 exploration well was drilled on Gabon's Dussafu licence in August and has been followed up with a sidetrack. Both wells found oil in the Hibiscus structure. This success has led the companies working on the licence to consider a fast-track development of the find.
The exploration well was drilled by the Borr Norve jackup, in 116 metres of water. It reached a total depth of 3,538 metres and found 21 metres of pay in a 33 metre hydrocarbon column, in the Gamba formation.
The DHIBM-1 ST1 sidetrack was drilled 1.1 km northwest of the original well and found 26 metres of pay in the Gamba. The oil-water contact was the same in both wells.
"Hibiscus is the fourth consecutive oil discovery made on the Dussafu licence with drilling operations completed safely and within budget," said BW Energy's CEO Carl Arnet. The official went on to say the find could provide another phase for the development strategy on Dussafu. "We are looking forward to the next phase of the programme as we continue to unlock the potential of the Dussafu field."
BW will go on to complete evaluation work on Hibiscus and consider how best to develop the find. There may be more to discover on the wider Hibiscus area, which will be targeted by future exploration drilling.
Previously, BW had said it planned to reach a final investment decision (FID) on its Ruche find in the last quarter. Assuming this comes on time, first oil should be achieved by the end of 2021 and ramp up to 15,000 barrels per day. The plan is for a wellhead platform, which would be tied back to the BW Adolo.
Ruche development costs have been estimated at $375 million, with $240mn on the second phase on Tortue.
BW is working on Dussafu with Panoro Energy. "Our phase 3 development plans to tie the nearby Ruche and Ruche NE fields back to the Adolo FPSO are now being expanded to include a possible fast-track development of the [Hibiscus] discovery," said Panoro's CEO John Hamilton. "Additionally, this successful well enables us to further de-risk Gamba prospectivity in the Hibiscus area where we see significant additional potential."
The next step for the Borr Norve rig will be to drill four subsea production wells on the Tortue field. Following these, it will move on to drill another exploration well. These four wells on Tortue represent the second phase and are expected to begin producing in the first half of 2020.
Plans were set in motion earlier this year for BW Energy to list on the Oslo Stock Exchange. A listing would provide funds for further growth, at Gabon's Dussafu but also in Brazil on the Maromba field.
Recommended for you

BW Energy facility sets sail for Gabon