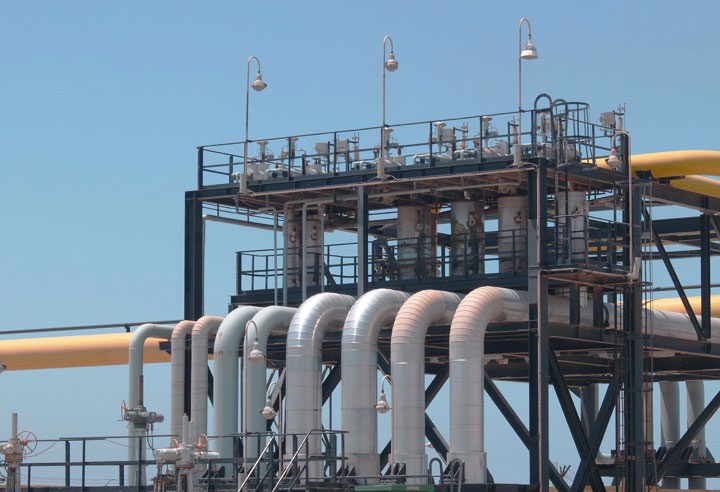 Algeria's cabinet has approved proposed changes to the country's hydrocarbon law.
The decision to press ahead with the new proposals triggered protests outside the parliamentary buildings. The next step for the legislation is for it to be voted on by Parliament.
Algerian President Abdelkader Bensalah, who holds power on an interim basis that officially expired in July, was quoted by local media as saying the reforms would provide "deep reforms" in the energy sector and allow Sonatrach to undergo needed transformation.
Protestors began calling for change in the country in February. Initially this was aimed at removing the president, Abdelaziz Bouteflika, from power. He stepped down in April but protests have continued, pushing for those among the Bouteflika regime to also be removed.
Those protesting see efforts to reform the hydrocarbon sector as part and parcel of the army's desire to reform the country even while the administration has not been wholly purged. The army is pushing elections in December, which are likely to face legitimacy challenges.
Sonatrach has recently held talks with ExxonMobil and Chevron on exploration in Algeria.
The draft law was approved by the government earlier in October. It was then sent on to the Council of Ministers to consider the draft, which approved the plan on October 13.
The changes are intended to shift the balance of Algeria's investment climate to make it more appealing to foreign investors. The current situation is unsustainable with domestic demand rising and threatening to erode exports – and potentially even bring these to an end. Fluctuating energy prices has seen Algeria's cash reserves erode and the country has even considered seeking external financing.
One condition that has not been changed is the 51:49 rule, under which state-owned Sonatrach must have at least 51% of any venture. This condition is being rolled back in some non-strategic sectors in the Algerian economy.
The laws were changed in 2005 and 2013, making the country a harder place to operate for foreign companies.
In late September, Algerian Prime Minister Noureddine Bedoui set out various proposals to improve Sonatrach's abilities to carry out business. These include improving customs clearance for shipments for the company, in addition to financial incentives and tax exemptions.
The council also passed the Finance 2020 bill on October 13, which also aims to make the country more attractive for investment. This aims to provide tax holidays for new businesses, while improving collections from the wealthy.
Recommended for you
X

City of London targeted by Extinction Rebellion over fossil fuel funding