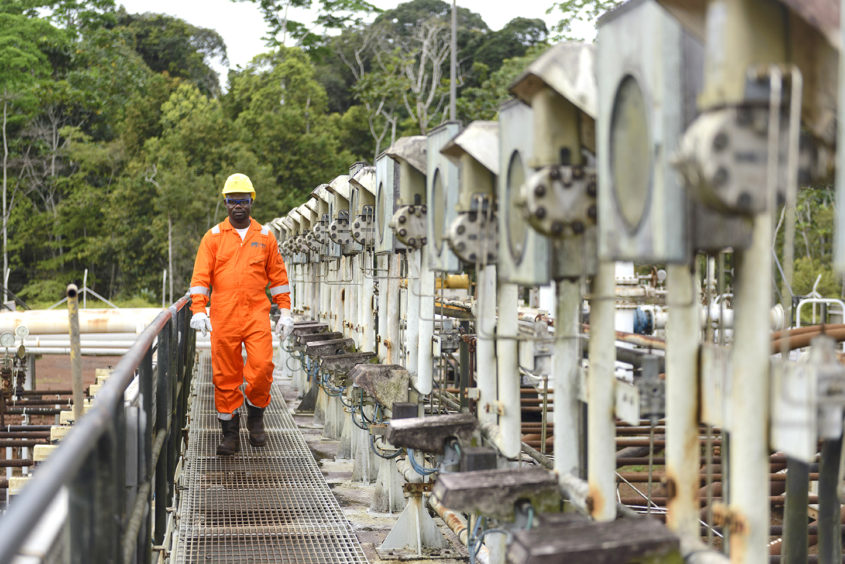 Gabon has signed a number of new exploration licences, while also extending production licences.
Assala Energy said four of its onshore production licences had received 25-year renewals, while the company had also received three new onshore exploration areas. The Carlyle Group-backed Assala bought Shell's mature assets in Gabon in 2017.
Since then it has drilled 11 new wells and carried out 44 workovers – reversing production decline on its areas. Assala has invested more than $300 million in its assets, on top of the $587mn it paid to acquire the package.
The Rabi Kounga II, Toucan II, Bende M'Bassou Totou II and Atora II licences were renewed the company said. It operates the first three. It received exploration licences near its existing fields and infrastructure – Mutamba-Iroru II, Nziembou II and Ozigo II – and with the same pre-salt geology. The NGongui discovery was drilled on Mutamba Iroru-II in 2012.
Assala's CEO David Roux said the company was "privileged to work on some of the most significant natural resources available in sub-Saharan Africa that continue to represent a great opportunity for the oil industry in Gabon. This transaction reinforces not only the long-term future of the business but also the associated direct and indirect local employment opportunities."
The company is Gabon's second largest producer and exports one third of the country's production through the Gamba facility.
Signing the contract with Assala was Gabonese Minister of Oil and Hydrocarbons Noël Mboumba, who has been touring the world recently in order to attract foreign investment into the West African state's natural resources.
The minister noted the importance of the country's new hydrocarbons code, which was launched in July, in securing the exploration and production-sharing agreements (EPSAs). The new law reduces the amount of equity the state can take in licences by half and cuts tax rates for gas production. Changes to the law appear to have paid off, in addition to the Assala agreements, Petronas signed up to two exploration permits in the country in August.
Gabon is in the process of holding its 12th shallow and deepwater licence round. This will close in January and the last roadshow is to be held in November at a conference in Cape Town.
The country clearly has substantial hydrocarbon resources but has struggled to secure investments. It offers large-scale opportunities but also smaller scale options, such as BW Offshore's Dussafu licence and Vaalco Energy's Etame work.
Vaalco has reported problems in drilling its Etame 9P well after drillpipe and tools became stuck. This has been plugged back and the company is now drilling the Etame 9H development well. The company reported a larger than expected oil column in the Gamba formation, which could increase recovery, in addition to good Dentale results at the Etame 9P well.
Recommended for you

Maurel buys Assala in "step change" for Gabon plans