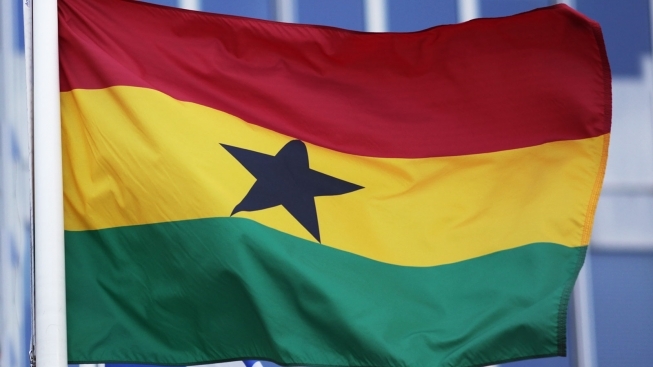 Aker Energy has changed its plans to develop the Pecan field in Ghana in the face of regulatory complexity.
The company opted to shift its develop plan for the Deepwater Tano/Cape Three Points (DWT/CTP) block in October, it said, with a new focus on a simpler technical concept that will reduce the amount of investment needed. This will "protect the robustness of the project", Aker Energy's parent Aker said, exploiting a gross contingent resource of 450-550 million barrels. Volumes in the broader area have been put by Aker Energy at 600 million to 1 billion barrels.
The change will involve delays but Aker's president and CEO Øyvind Eriksen said this would "de-risk the project and, hence, protect significant values in Ghana".
Aker Energy's previous plan for development and operation (PDO) had been to cover "all resources, including future tie-ins and new discoveries". The company acknowledged that it had underestimated the complexity of such an all-encompassing move, not least in the way in which it required additional regulatory support.
"Aker Energy genuinely believed that such an approach would be to the benefit of the host country, Ghana, but that it would also enable operators to take a strategic perspective beyond individual fields. Some regulatory changes are likely to be proposed by the government of Ghana, though not to the extent requested in the PDO. Hence, Aker Energy is changing its strategic approach," said Eriksen, in Aker's third quarter announcement.
The focus will be on making the Pecan development feasible on a standalone basis, the executive continued. "Opportunities to simplify the technical concept, reduce the amount of investment and cost reductions will be implemented." He went on to say that plans involving local industry would be "benchmarked against proposals from other suppliers".
Aker Energy's next step would be for the PDO on Pecan to be approved, under the 2006 regulations, which would be followed by a final investment decision (FID). The company will also consider M&A options, Aker said, to diversify its portfolio. It has previously raised the possibility of holding an IPO for Aker Energy in late 2019 or 2020, but this was contingent on approval of the PDO.
A first PDO was submitted by Aker Energy in late March. The company was asked to resubmit its plan in mid-year. There have been a number of objections to Aker Energy's requests from local groups.
IMANI Africa has been highly critical of the company's plans to put forward a development proposal covering such a broad area. Under Ghanaian law, areas not defined as holding a discovery are to be relinquished at certain points in the holding of a licence. IMANI criticised the Ministry of Energy for failing to pursue Ghana's best interests.
Ghana and Aker Energy have signed a deal with a stability provision, which the company said would protect it from changes in legislation after 2006. The country passed the Petroleum (Exploration and Production) Act in 2016
The Petroleum Agreement already approved by the government of Ghana contains a stability provision protecting Aker Energy from adverse consequences of changes in legislation or administrative practices after it was approved by the Ghanaian Parliament in 2006.
The complexity of working in Ghana poses a challenge, with contracts over a certain value needing to be approved by the Petroleum Commission. The number of approvals this would require for Pecan is more than 2,000, Aker said. As a result, the company put forward suggestions to change the regulatory framework "to make development and operations more predictable and robust".
Recommended for you

Aker suggests Lukoil exit to resolve Ghana's Pecan pickle