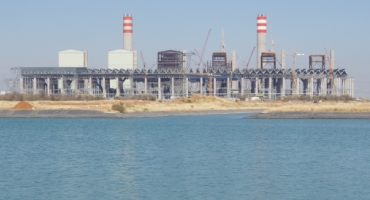 South Africa's Hawks police squad has arrested a former minister Bongani Bongo, and MP from the ruling African National Congress (ANC) party, over alleged improprieties at the Eskom power utility.
The Mpumalanga MP appeared in a court in Cape Town on a corruption charge and was released on bail. He must return to court on January 31, 2020.
According to a Hawks' spokesman Hangwani Mulaudzi, Bongo is alleged to have tried to interfere in a commission of inquiry into problems at Eskom in October 2017. The alleged act of bribery took place a little more than a week before he was named minister of state security.
The politician approached an advocate at the commission and asked him to take sick leave the day the inquiry was to start, in an attempt to throw the investigation off course. In return, the commission official had been offered a blank cheque, but he alerted his manager and sparked the Hawks' investigation.
At the time, the advocate said to have been offered the bribe was Ntuthuzelo Vanara, who detailed Bongo's actions in affidavit to the speaker of Parliament.
The allegations led to Bongo's removal from his position as minister. The investigation into Bongo has been going on for some time. In November 2018, the MP was reported to be considering suing the speaker of Parliament over the bribery allegations.
In June of this year the MP was appointed to chair a parliamentary committee but this move coincided with renewed interest into the alleged Eskom bribe.
Bongo fell ill in August and was admitted to hospital amid rumours of poisoning. The MP was a staunch supporter of former president Jacob Zuma, who was forced to resign in February 2018 following a string of scandals.
Eskom has been in trouble for some considerable time, with around $30 billion of debt it is reliant on hand-outs from the South African government. At the end of October, a plan was put forward for the company to be overhauled and split into three parts.
"Eskom is too large to manage, and systemically too important which incentivises management not to change," a presentation on the plan said. The company both cannot generate sufficient power to meet domestic needs nor can it produce enough cash to pay its debts. The roadmap called for a simplification into three units: generation, transmission and distribution.
Recommended for you

Eskom to pursue state capture accused with NPA