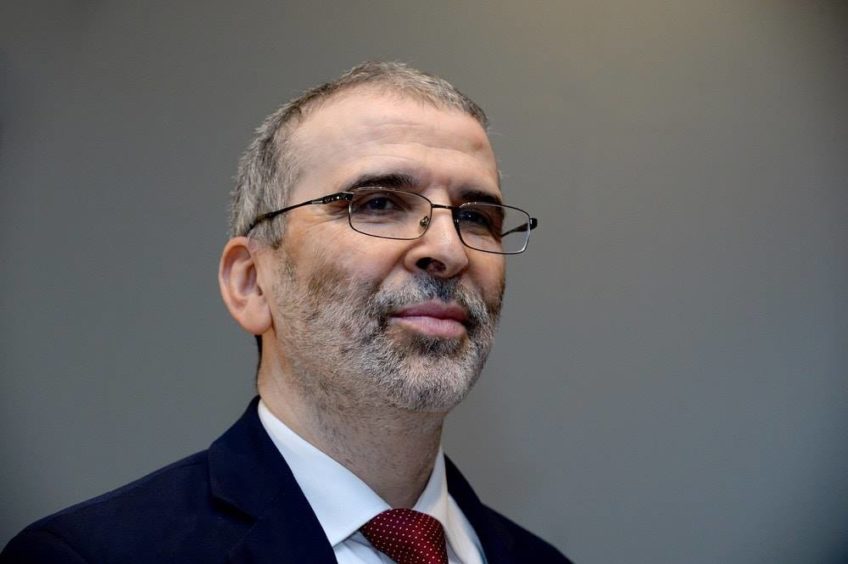 Libya expects to raise more than $20 billion in revenue in 2019, with production running at around 1.25 million barrels per day, the company's chairman Mustafa Sanalla said at a conference in Tunis.
The plan is for 2020 to be a "transformative year for NOC and Libya", he said. There are a number of aspects to the scheme, which should see production increase to 1.5mn bpd in 2020 and 2.1mn bpd by 2024. Gas output by that point should be 3.5 billion cubic feet (99 million cubic metres) per day.
NOC also intends to launch a charter for its values and implement a "4D security plan", covering transparency, engagement with communities and restricting criminal gangs' ability to carry out fuel smuggling and other sources of revenue raising. Sanalla set out plans for an "endowment fund", under which communities hosting oil production would receive payments linked to output volumes.
The strategy set out by Sanalla could "put the country back on its feet. Already we see that hope is beginning to recede in Libya, and if that continues, none of what I have described will happen. All of us, collectively, internationals and Libyans, have to believe, to commit and to unite."
The plan to increase output to 1.5mn bpd in 2020 comes through the addition of 350,000 bpd of output, allowing for a decline rate of 7-8%. This will cost $1.2 billion and will be carried out through workovers, infill drilling, artificial lift, power generation plans and repairs of infrastructure.
The cost for the expansion to achieve the 2024 targets will cost $60bn, Sanalla said, which will include 15bn dinars ($10.6bn) from the state, with the rest coming from investors. Given the scale of this work, NOC faces transparency and efficiency challenges and as such is launching a new procurement system: the Libya Procurement and Investment System (LyPIS). This will be launched at NOC's Houston office in the first quarter of 2020.
In order to achieve the 2.1mn bpd by 2024 target, Sanalla said there were four major elements. New production, accounting for 460,000 bpd, will come from the A & E structures, North Gialo, NC 98 A&F, NC 47 and the Erawin and Sinawin fields, plus some unspecified others.
Damaged fields will add another 120,000 bpd. This will involve work on the Mabruk, Ghani, Dahra and Bahi fields, with work on these adding 100,000 bpd. Restarting shut-in wells will add another 150,000 bpd, Sanalla said, while increasing power generation would add another 125,000 bpd.
Port plans
At the same time that Sanalla was talking in Tunis, NOC was also holding a meeting in London to discuss oil trading. According to a report on the meeting from maritime security provider Dryad Global, two NOC officials, manager of marine transport Mustafa El Buaishi and an official from the crude oil and marketing department Musab Arebi, said exports were currently at 1.15mn bpd, with total production at 1.3mn bpd.
The NOC officials also claimed security was improved at Libyan ports, despite fighting around Tripoli as the forces of the eastern Libyan National Army (LNA) clash with local units. Dryad largely backed this assertion, saying there were specific risks of operating in Libyan ports, even while "traditional maritime crime" was absent.
The security company said NOC would likely continue to push its theme of "stable trading conditions, of which reassurances around security at Libyan ports is at the core, and that Libya is firmly open for business".
While violence may be localised, it can still cause problems for NOC. The company reported a projectile exploding close to a gas canister filling plant on November 19. The state-owned company called for an immediate ceasefire as shells fell around a facility belonging to Brega Petroleum Marketing Co. (BPMC), on Airport Road in Tripoli.
A disaster was "narrowly avoided" Sanalla said, calling on "all local and international parties to end hostilities immediately, in order to preserve national infrastructure and oil sector facilities".
The conflict in Libya has continued while being largely overlooked by most governments. Recent discussions of an increased presence of Russian mercenaries from the Wagner Group, in support of the LNA, has attracted some attention.
The US State Department issued a statement on November 14 calling for the LNA to end its attack on Tripoli and citing Russia as attempting to "exploit the conflict against the will of the Libyan people". The US said it would offer further co-operation with Libya "to prevent undue foreign interference, reinforce legitimate state authority, and address the issues underlying the conflict".
The LNA has also complained of foreign interference in the North African state. Posting pictures on social media of what it claimed was an Italian drone, the force said it was waiting for an explanation from the Italians about why it was flying in an area of military operations.
Recommended for you

Libya reaches 1.2mn bpd, with longer-term goal ahead