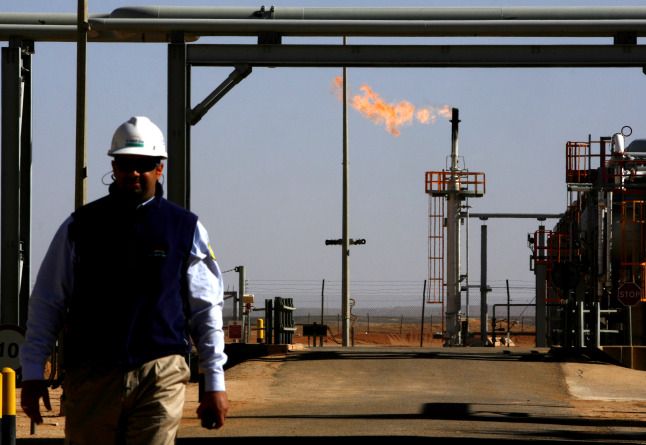 Algeria goes to the polls today in a widely disputed election that aims to move the country on from its political quagmire, although this seems unlikely.
Algeria's previous president Abdelaziz Bouteflika gave up his position in April in the face of the Hirak public protests and, while a number of his close confidants have followed, those demonstrating continue to feel that not enough has been done to change.
A lack of legitimacy in the vote will deter much-needed foreign investors, who will seek some form of certainty that any new deals reached will not be thrown out by a new administration.
Courts have tried a number of those close to Bouteflika, including his brother, Said, who received 15 years in September. Said was not seen positively by the populace and was found guilty of conspiring against the state and attacking the army's authority.
Furthermore, two former prime ministers, Ahmed Ouyahia and Abdelmalek Sellal, were convicted on December 10. The two men were found of guilty of corruption in a manufacturing scandal, receiving 15 and 12 years respectively.
The Algerian state is dominated by the military, which has taken steps to try and convince demonstrators that the Bouteflika era is over. The elections are seen in this light, in a process dictated by the armed forces and widely considered to be an effort to form a new government with some degree of democratic support. There have been reports of planned boycotts of the vote, which would undermine any result.
The former ruling party, the Front de Libération Nationale (FLN), has come out this week in support of Azzedine Mihoubi, from the Rassemblement National Democratique (RND). This move has led some observers to conclude Mihoubi will win the presidential vote. There are five candidates standing, of whom four served under Bouteflika. The RND's pick had served as minister of culture.
Commenting in a briefing from the Project on Middle East Democracy (POMED), Georgia State University's Rochdi Alloui said a presidency stemming from elections today would "most likely lack legitimacy, credibility, and trust from much of the population, and the ongoing crisis will deepen".
The differences of opinion on this election and its legitimacy pose risks for the country's future. Algeria's cash reserves are running down, in part because of the country's diminishing volume of hydrocarbon exports. Demand for gas is growing domestically faster than supply.
The recently passed budget aims to stimulate foreign investment and allows external loans to be raised. Subsidies have been maintained and a 7.2% deficit is forecast. A new energy law has been passed that aims to encourage companies to come and invest but there have been demonstrations against the changes. In one worrying sign of opposition to foreign investment, Sonatrach looks set to pre-empt the sale of Anadarko Petroleum's assets to Total.
Recommended for you

Italy wheels out top politicians for North African energy push