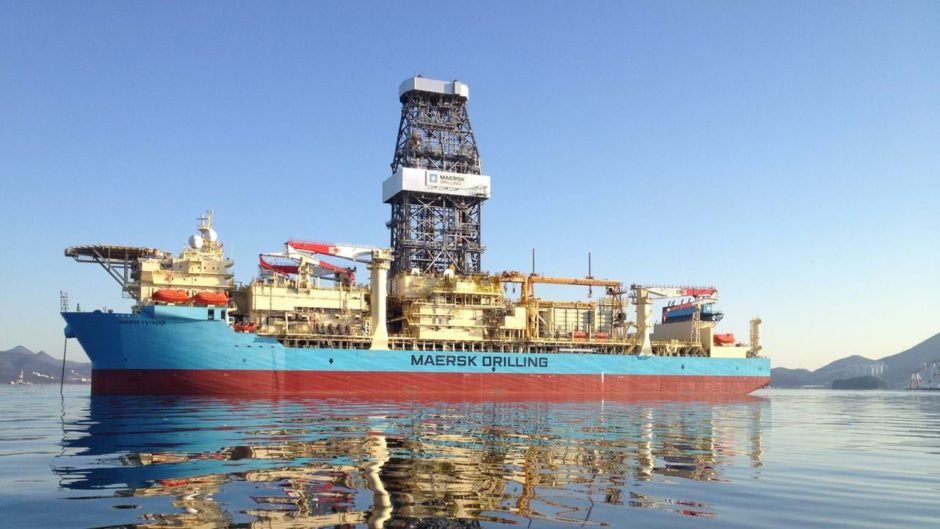 Total has awarded contracts to Maersk Drilling for three wells, in Angola and Namibia, using the seventh-generation Maersk Voyager drillship.
A well on Angola's Block 48 will be the deepest ever drilled, in water depths of 3,628 metres. The current world record is 3,400 metres, which the Maersk Venturer – the sister drillship of the Maersk Voyager – carried out for Total offshore Uruguay, in 2016.
The driller said it would also execute wells in Angola's Block 32 and one offshore Namibia. The work will begin this month and should run for 240 days, with a total value of $46.3 million, which includes a mobilisation fee. There are also options for the drilling of two more wells. The drilling company said it would work with local partners to support its plans.
The well in Namibia is the Venus well, which was expected to be the deepest well ever drilled offshore Africa, in just over 3,000 metres of water, but has fallen behind the Block 48 well.
"We are thrilled to once again push beyond existing boundaries in collaboration with Total, drawing upon our mutual experience from the exciting deepwater exploration projects we have collaborated on over the years. In addition, it's great to be heading back to Angola where we performed a series of successful operations from 2012 to 2016, and to do so in a multi-country campaign which will showcase our ability to quickly and smoothly move operations from one jurisdiction to another," said Maersk Drilling's COO Morten Kelstrup.
The Maersk Voyager has carried out work in Ghana, for Eni, and Equatorial Guinea, for Kosmos Energy, during 2019.
The Namibia well had been targeted for late 2019 but was pushed back. Total has awarded an integrated logistics contract to Bourbon Marine & Logistics for its work, where it will co-operate with a local company, Logistics Support Services (LSS). Bourbon, in November 2019, said it expected the southern Namibian well to be drilled early in 2020.
Recommended for you

Drilling "imminent" on Total's mooted golden block