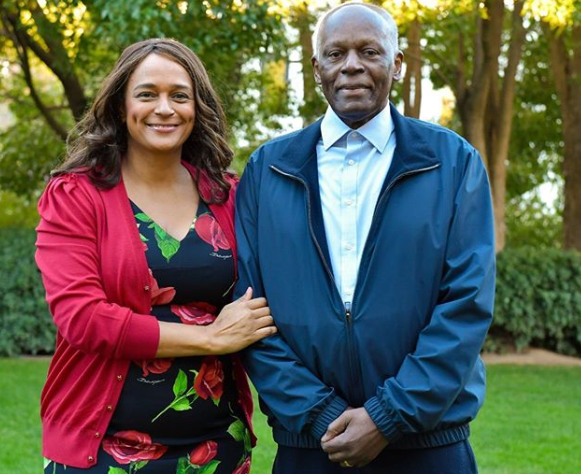 The disclosure of a cache of company information has brought further scrutiny to Isabel dos Santos, who is already under investigation in Angola.
The Luanda Leaks, an investigation backed by the International Consortium of Investigative Journalists (ICIJ), based on 700,000 documents provided by the Platform to Protect Whistleblowers in Africa (PPLAAF), shows payments from Sonangol to consultants being paid via middlemen groups in Dubai.
Isabel dos Santos was appointed to head Sonangol in June 2016 by her father, the then Angolan President José Eduardo dos Santos. Isabel dos Santos was already a billionaire at this point and has said she was brought in to tackle many of the challenges facing Sonangol. That year, it was gossiped that the state-owned company was in such dire financial trouble that it could not afford to buy toilet paper for its head office.
She was to last in that role until November 2017. In August 2017, her father was replaced by João Lourenço. The new president had been expected to continue to protect the dos Santos' interests but this was not the case. He began a campaign intended to dislodge the former president's family from positions of power in Angola. One of his first moves in this regard was to sack Isabel dos Santos from Sonangol.
The ICIJ reported documents from the Luanda Leak appearing to show payments from Sonangol to Matter Business Solutions of about $58 million on November 16, the day after she was sacked. Matter was a Dubai-based company owned by Paula Oliveira, who was described by the ICIJ as Isabel dos Santos' business partner.
Isabel dos Santos and Paula Oliveira have denied wrongdoing in statements provided by their lawyers.
The former president's daughter was replaced by Carlos Saturnino, who was himself removed from Sonangol in May 2019. Saturnino complained that his predecessor at Sonangol had engaged in a number of problematic areas, including hiring too many foreign consultants. These include PwC, Boston Consulting Group and McKinsey.
Isabel dos Santos has said the payments to Matter were legitimate and there was a need to complete payments for services rendered. Matter was responsible for managing the consultants, she has said.
The former president's daughter has been on a press offensive in recent weeks, protesting her innocence and refusing to rule out a run for the presidency in 2022. Angola seized Isabel dos Santos' assets in the country at the end of 2019. Prosecutors have said they do not intend to pursue her holdings outside Angola – yet. The Angolan investigation is framed as a recovery of debts rather than an anti-corruption investigation.
Lourenço held a meeting early this month with Congolese President Felix Tshisekedi, following which they issued a joint appeal to Isabel dos Santos and her husband, a Congolese art collector and businessman Sindika Dokolo, to co-operate with justice.