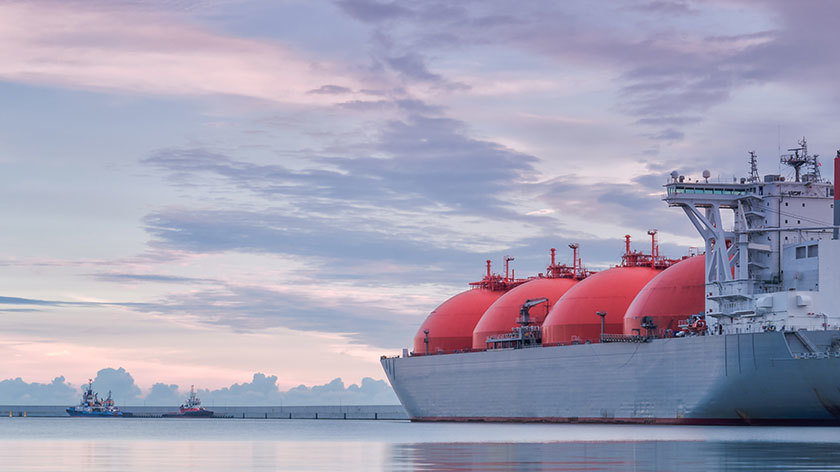 Egypt is planning to reduce the number of spot liquefied natural gas cargoes it offers and to negotiate long-term sales deals with customers instead, because of plummeting prices.
The country will target a price of $5 per million British thermal units for long-term gas sales deals and the government is already in talks with international partners to achieve this, Egypt's oil minister Tarek el-Molla said in an interview Tuesday on the sidelines of the World Economic Forum's 50th annual meeting in Davos. The plan is for the deals to last for about one year to 18 months, after which time they'll be renewed.
El-Molla said "it's a win-win situation" which will allow Egypt to increase its gas production to above 7.5 billion cubic feet a day this year, up from 7 billion cubic feet in 2019.
Last year, after canceling some tenders, Egypt offered about 80 spot LNG cargoes for sale. In 2020, this will fall further "because they're not giving us the value that we want." The country will focus on negotiating long-term gas sales contracts instead.
"We canceled several LNG tenders last year because the prices that we received don't even match the cost of production," El-Molla said. "This year will be even more challenging if we continue seeing the drop in prices."
Egypt exports about 1 billion cubic feet of gas a day, which it wants to double this year after the Damietta LNG plant restarts, which El-Molla said he expects to happen "in the coming few weeks" with initial output of about 500 million cubic feet a day, eventually reaching 700 million cubic feet a day.
Egypt currently receives about 200 million cubic feet a day of gas from Israel, which will gradually increase to about 550 million cubic feet a day, El-Molla added.
Royal Dutch Shell Plc signed seven contracts Monday to explore for oil and natural gas in Egypt as the North African country completed at least $452 million in deals in a push to expand energy output. Aside from Shell, investors include BP Plc, Houston-based Apache Corp. and Malaysia's state-run Petroliam Nasional Berhad, known as Petronas.
Recommended for you

Stranded gas tanker in Australia could cause rise in global LNG prices