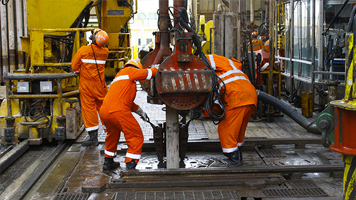 A deal has been reached allowing Egypt's Damietta LNG plant to restart by June of this year, with Naturgy to drop out of the shareholding group.
Naturgy said it would receive $600 million in cash and most of Union Fenosa Gas' (UFG) assets outside Egypt.
A statement from Eni, which owns a 40% stake in the plant, said agreements had been reached with the Egyptian government, the Egyptian General Petroleum Corp. (EGPC), the Egyptian Natural Gas Holding (EGAS) and Spain's Naturgy. Eni and Naturgy hold 50% stakes each in UFG.
UFG owns an 80% stake in the Damietta plant, while EGAS and EGPC each have 10% stakes.
The agreements bring to a close the various disputes between UFG and SEGAS with EGAS and the government. Furthermore, Eni said, the assets of UFG will be divided between the Italian company and Naturgy.
Of the 80% stake in UFG, 50% will be handed to Eni and 30% to EGAS. The Italian company said it would take control of purchasing for the LNG plant and receive liquefaction rights in line with this.
Capacity at the plant is 7.56 billion cubic metres per year, Eni noted, although the plant has been idle since November 2012. As a result of the deal, Eni will receive an additional 3.78 bcm per year, available on a free on board (FOB) basis with no destination clauses.
Naturgy said the agreement priced UFG's assets at $1.5 billion, of which the Egyptian assets were worth $1.2bn and the holdings outside the country $300mn.
The Italian company referenced the turnaround in Egypt's gas fortunes, in part owing to its Zohr discovery. The field produced 23.4 bcm in 2019, reaching design capacity of 76 million cubic metres per day ahead of schedule.
Eni said that surplus production in the North African state could be exported as LNG. The Italian company will take over UFG's commercial business in Spain, it said, while the deal also stands as an "important reorganisation of its portfolio of activities in the Mediterranean area".
Naturgy, in late 2019, decided to increase its stake in the Medgaz link, from Algeria to Spain. The Spanish company said it would pay around $480 million for the pipeline interest.
Naturgy said the deal to exit UFG would reduce its risk profile and simplify its business. UFG won an arbitration case in 2018, which had been speculated as allowing exports to resume. Damages of $2bn were awarded, with speculation that Egypt could cover this debt in gas supplies – but this never transpired.