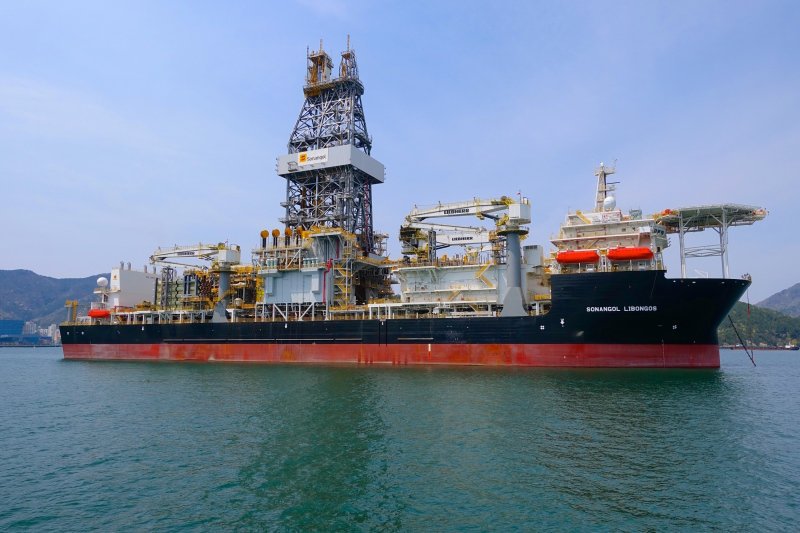 Further success at Angola's Agogo field by Eni has seen the estimated oil in place figure rise to 1 billion barrels.
The Italian company said it had drilled a second appraisal well, the Agogo-3, on Block 15/06's Agogo field. This found up to 120 metres of net pay oil with 31 degrees API in Miocene and Oligocene age reservoirs. As a result, the oil in place figure has been increased by around 40%.
The well was drilled by the Libongos drillship, 1.5 km northwest of the Agogo-2 and 4.5 km northwest of Agogo-1. It is in water depths of 1,700 metres and reached a total measured depth of 4,321 metres. The field is around 180 km offshore and 23 km from the West Hub, which is anchored by the N'Goma floating production, storage and offloading (FPSO) facility.
Early production from the field began in January, only nine months after discovery. This began at around 10,000 barrels per day and was expected to ramp up to 20,000 bpd.
The Agogo-3 was planned as a highly deviated well targeting sequences below the salt later. Data from the well suggest it can flow at more than 15,000 bpd.
Eni said the well planning had been driven by its advanced proprietary seismic. The company has a 36.8421% stake in the block and is the operator, while Sonangol P&P has a similar share. SSI Fifteen has the remaining 26.3158%.
The Italian company said the partners on the block were considering a third hub, with a final investment decision (FID) due in 2021.
Eni is expanding its presence in Angola, having signed up to work on Blocks 1/14 in the Lower Congo Basin, Cabinda Centre onshore and Block 28 in the Namibe Basin.
Recommended for you

Biden Backs $8 Billion Alaska Oil Project Despite Climate Peril