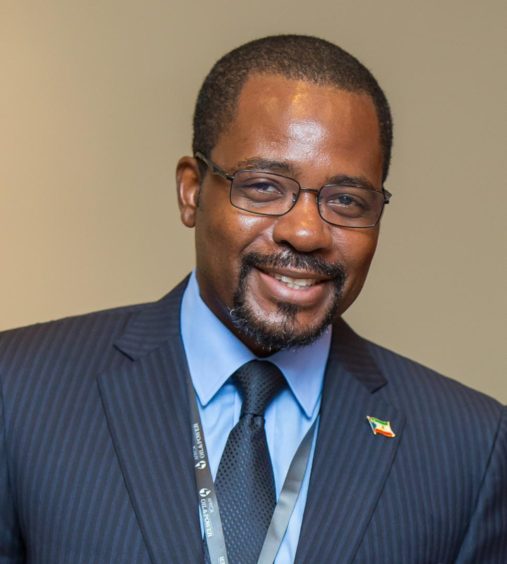 Equatorial Guinea has taken the decision to postpone its Africa Oil & Investment Forum (AOIF) and exhibition, which had been due to take place on June 1, in light of the coronavirus outbreak.
The Ministry of Mines and Hydrocarbons (MMH) has pushed back the event until November 25 and 26. The AOIF will merge with the Africa Economic Forum, which will be held in Malabo.
The statement said Equatorial Guinea's investment outreach plans continued "in full swing" but that the outbreak of the virus had brought with it mounting travel restrictions.
"As a result, we will continue our negotiations with investors under a more targeted approach and keep the number of conferences in Malabo to a minimum," said Equatorial Guinea's Minister of Mines and Hydrocarbons Gabriel Mbaga Obiang Lima.
The minister went on to say the country was making "tremendous progress on several projects being promoted under the Year of Investment, whose final investment decisions [FIDs] and ground-breaking ceremonies will all be announced at the end of the year".
The Alen backfill project is rumoured to be ahead of schedule, which had been due to reach first production in early 2021.
A number of conferences have been postponed or cancelled in response to coronavirus. The CERAWeek event, in Houston, had been due to begin on March 9. The Offshore Technology Conference (OTC) is still expected to take place in May in the US city.
The United Nations Economic Commission for Africa (UN-ECA) had been due to be held in Addis Ababa this month but has also been cancelled.
Equatorial Guinea and other OPEC members met this week in Vienna to plan an oil supply response to the coronavirus outbreak.
Member of the African Petroleum Producers Organization (APPO) joined talks in Austria on pan-African co-operation. The group talked about moving its headquarters from Abuja to Brazzaville. A conference for APPO heads of state has been scheduled to take place in Congo Brazzaville in June.
Recommended for you

Gabon, then Equatorial Guinea, to drive Panoro growth in 2023