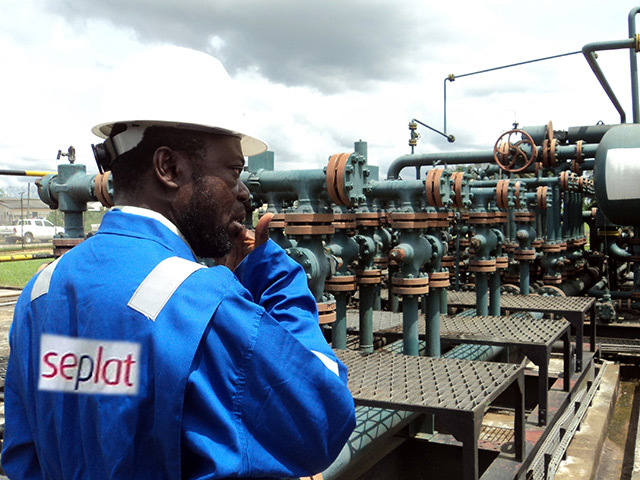 Seplat Petroleum's revenue fell 6.5% in 2019 while cash flow from operations fell 32.7%, but the company was keen to highlight its resilience to the current macroeconomic shock.
Capital expenditure was $125 million in 2019 and has been trimmed to $100mn in 2020, with a minimum of three wells to be drilled. Seplat published its results despite the Financial Conduct Authority (FCA) asking companies to push these back because of the coronavirus.
Seplat said it had $333mn of cash in the bank and was able to produce at a cost of $6.2 per barrel of oil equivalent. Output in 2019 was 46,498 boepd, of which liquids was 23,935 bpd. This should remain broadly flat this year.
The company has made something of a shift into gas with its ANOH facility now due to start in the fourth quarter of 2021. It had expected to start this in the first quarter of 2021. Seplat's share of spending on the gas plan will be $210mn.
Two wells will be drilled for ANOH this year by Shell Petroleum Development Co. (SPDC), which is overseeing the upstream side of operations. Materials will be delivered on site by the third quarter, Seplat said.
Noting the challenges of the global economy, Seplat's CEO Austin Avuru said the company would benefit from its resilience and noting previous difficulties, such as the 2014-15 price shock and the 16-month Trans Forcados export route shut-in.
"Compared to those difficult periods, today's Seplat has more cash on its balance sheet and is even more robust and diversified thanks to our continuing investments in gas, with its long-term contracts and independence from oil price volatility. We are a low-cost producer and will continue to manage our finances prudently," Avuru said.
Seplat has 474mn boe of 2P reserves as of January 1, according to a Ryder Scott evaluation. This includes 216mn barrels of liquids. The company's reserves have fallen by 1.5% over the year, although including the recently acquired Eland Oil and Gas this number rises to 615mn boe, including 326mn barrels of liquids.
In response to export challenges, Seplat is working on an alternative route with the 160,000 bpd Amukpe-Escravos pipeline, which will serve OMLs 4, 38 and 41. There have been significant delays to this link, the company said, but commissioning is expected to occur in the first half of the year. Seplat and its partner Nigerian Petroleum Development Co. (NPDC) will be able to export 40,000 bpd via this route.
Recommended for you

Despite pipeline woes, Seplat on the up