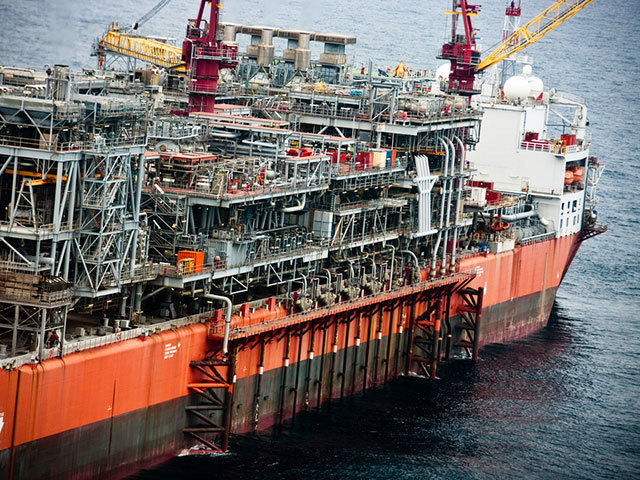 Many new projects in Africa will be delayed as a result of the oil price drop, Rystad Energy has said.
Liquids production from the continent will decline for most of the decade and government budgets will suffer.
"The investments for major planned oil and gas projects will now see a timeline shift or even a spending cut altogether, which will ultimately impact production levels in this region," says Siva Prasad, senior upstream analyst at Rystad Energy.
Most of the projects were based on an oil price assumption of $55-60 per barrel, the consultancy said. The best projects, on a breakeven basis, fall around the $40 per barrel breakeven mark, while Brent remains below this and with little sign of optimism.
Delays could reduce production by 200,000 barrels per day on average between 2021 and 2025, Rystad said, with declines extending to 1.185 million bpd in 2026-30.
Rystad attributed the current price environment as driven by the OPEC+ members in a desire to undercut US shale producers. That said, the "collateral damage" to African producer economies may be severe, it concluded.
On a breakeven basis, Uganda's Tilenga field appears the most competitive according to Rystad metrics, at $40.35 per barrel. This would be good news for Tullow Oil, which is trying to sell assets in a bid to raise $1 billion. Up next is the Etan and Zabazaba plan, on Nigeria's OPL 245, at $41.95 per barrel. Given the controversy around this licence there may be other challenges to its development.
Tullow's South Lokichar project comes in at the top end of the breakeven range, at $60.65 per barrel, according to Rystad, although Shell's Bonga Southwest and Aparo plan, in Nigeria, is not far behind at $58.75.
The consultancy has taken a negative stance on the industry's outlook, suggesting an extra 3 million bpd of production may arrive on the market in April.
"Any large political power sometimes needs to remind its adversaries and competitors of its might. We believe Saudi Arabia seeks to teach the market a lesson," said Rystad Energy's head of oil markets Bjørnar Tonhaugen.
Recommended for you

McKinsey warns of African shortfall amid energy transition risks