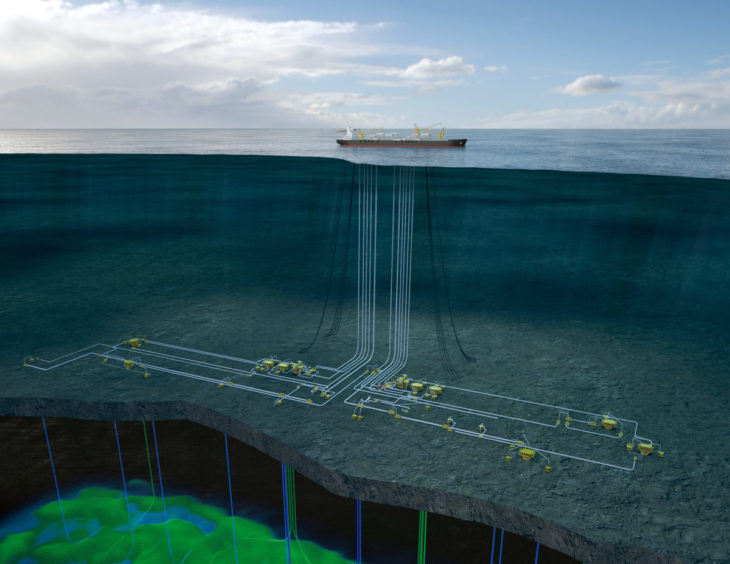 Aker Energy has opted to halt development work offshore Ghana in response to the coronavirus pandemic, terminating a contract for a floating production, storage and offloading (FPSO) vessel with Malaysia's Yinson Holdings.
A stock market notice from Yinson said its letter of intent (LoI), signed with Aker Energy in February, had been terminated. The work was to cover chartering, operating and maintaining the FPSO on the Deepwater Tano/Cape Three Points (DWT/CTP) block. It was to be installed on the Pecan field.
Aker, Aker Energy's parent group, in its annual report published April 1 said the postponing of the Pecan field's development had been triggered by the oil price collapse. The company is focused on "potential for improvement, including for the technical solution, as well as supporting Aker Energy's strategy of exploring opportunities for transactions".
The annual report also said Aker Energy's team would scaled back to "only a small team". Norwegian reports last week said around 150 employees had lost their jobs.
Yinson said plans had been postponed until further notice. The Malaysian provider said it was preserving its rights under the February agreement to seek compensation. However, it went on to say there would not be an impact on the company's structure or earnings this year.
A statement from Aker Energy in February said the FPSO was to be held for 10 years, with five yearly extensions. It would have been moored in around 2,400 metres of water.
Once the project was sanctioned, Aker Energy intended to begin producing oil within 37 months. This projection has been dropped.
Aker Energy is engaged in talks with the Ghanaian authorities, Aker said, with a "shared understanding of the challenges being faced". Aker has a 49.2% stake in Aker Energy, which in turn holds a 50% stake in the DWT/CTP licence.
Aker Energy had initially been planning on a block-wide development but it proved to be difficult to convince the government of this approach. As such, it opted to focus on Pecan alone.
Aker invested 454 million Norwegian krone ($44mn) in 2019, an amount matched by fellow backer The Resource Group (TRG).
Recommended for you

Aker suggests Lukoil exit to resolve Ghana's Pecan pickle