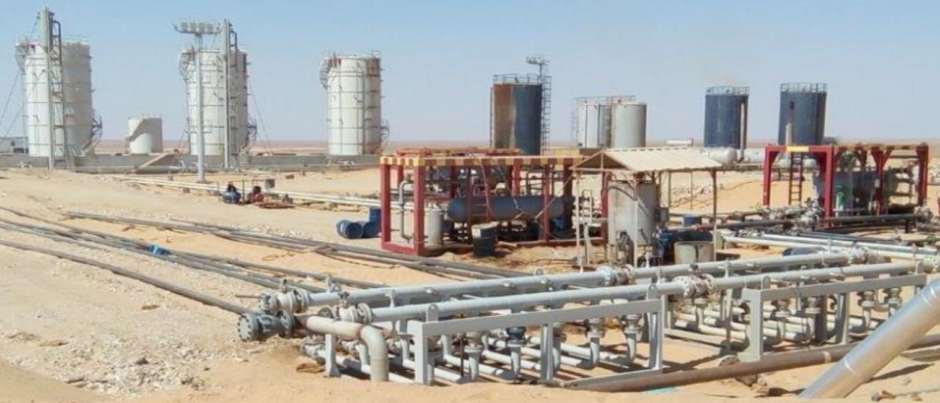 A pipeline has been completed at the Al Jahraa field, in Egypt, allowing gas sales to begin and eliminating flaring, United Oil & Gas has reported.
The company bought a 22% stake in the Abu Sennan concession, in a deal that closed in February, from Rockhopper Exploration. While it has highlighted the continuing commerciality of its production in the North African state, United said it was working with its partners to reduce capital expenditure.
"I am delighted that production in Egypt continues to rise, helping to compensate for the lower oil prices," said United's CEO Brian Larkin. "The completion of the gas pipeline at Al Jahraa was achieved at low cost and, based on current projections, will pay for itself within months. The associated reduction in flaring has also improved the environmental performance of the licence."
Gross production in Egypt has reached 8,400 barrels of oil equivalent per day, of which 1,850 boepd is net to United. The company said this was up more than double from a year ago.
The 10-km Al Jahraa pipeline, to a neighbouring facility, cost less than $350,000. Gas began flowing on March 22 and has increased to more than 650 boepd, 143 boepd net to United.
Output from the ASH-2 well, which began producing in January, is still running at more than 3,000 bpd.
Production in Egypt continues to produce cash despite low global oil prices. Operating costs at Abu Sennan are around $6.5 per barrel, it said.
BP helped finance the deal through a pre-payment facility, with one condition being the hedging of 6,600 barrels per month – around 220 bpd – at $60 per barrel for the next 30 months. Gas production is sold under a fixed contract that does not respond to oil price changes. Around 20% of its production is gas.
Before the oil price crash and coronavirus outbreak, the partners at Abu Sennan had been planning to drill four infill wells, but this has now been reduced to two. It is in the process of drilling the El-Salmiya 5 infill well.
Amid various other measures to cut costs, including on administration, United said it had decided not to exercise its farm-in option in Benin. The company signed an option with Elephant Oil for the acquisition of a 20% stake in the West African country's undrilled Block B.
Larkin said United was taking steps to safeguard the company from the various challenges facing the industry. "We are focussing on investment which we believe will deliver the most immediate return for our business. Where expenditure can be deferred with limited impact, we are doing so. Where expenditure or indeed where licences offer a more uncertain or marginal return, we are being prudent and stepping away."
While the company has walked away from Benin, it remains interested in Jamaica. Tullow Oil recently wrote down its investment in the Jamaican asset but United continues to believe this asset could be "transformative".
Recommended for you

Energean bumps up Abu Qir output