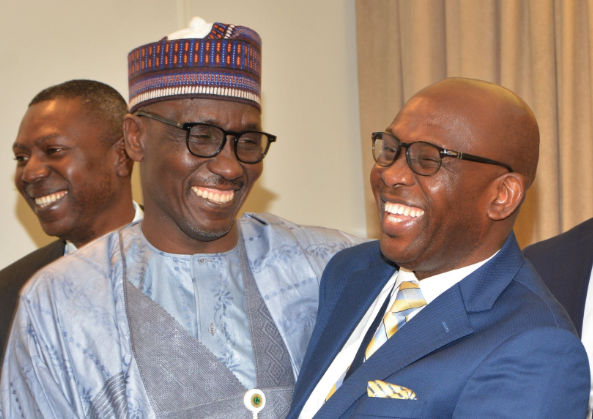 Nigeria is in the process of shifting its refining model away from Nigerian National Petroleum Corp. (NNPC) ownership, bringing in private ownership similar to that seen at Nigeria LNG (NLNG).
"We have made a conscious decision to shut [the refineries] down," NNPC's head Mele Kyari told Arise News' Charles Aniagolu in an interview. The government has made substantial efforts over the last 25 years to make the facilities work "but that is something fundamentally wrong. Without properly knowing what we want to do with them it puts the cart before the horse."
The end result of this lack of certainty on the facilities "is that we never got it right". At the Port Harcourt refinery, NNPC now knows what the problem is and is securing financing. "We're going to have an O&M contract, NNPC will not run it. We will get someone who gives us a guarantee that this plant will run for a guaranteed time on the basis of a fee. Let's try a different model."
The end result will look more like the NLNG model, Kyari said, with clear involvement from the private sector. "This is not just another promise," the NNPC boss told Aniagolu.
Problems in Nigeria's refining sector intertwine with NNPC's challenge in securing petroleum products for domestic consumption, with Kyari complaining that the country was effectively subsidising consumption throughout West Africa.
The way in which NNPC currently ensures supply "subsidises the elite", Kyari said, "taking from the poor masses of this country. The end result is we are unable to deliver on infrastructure, on hospitals, education."
NNPC will move to a model that sees fuel prices move in tandem with oil prices. "This is the wisest thing we can do today. Not because the oil prices have gone down, but we cannot continue to afford this, to subsidise the elites."
The Dangote refinery, which is due for completion in 2021, will transform Nigeria into a net exporter of petroleum products, Kyari said. "That's an opportunity but there are many other opportunities. We are doing something about condensate refineries."
A final investment decision (FID) is planned for June or July on a condensate refinery, which should be producing within two years. This will have combined capacity of 200,000 bpd.
Recommended for you

Buhari to launch northern Kolmani River development