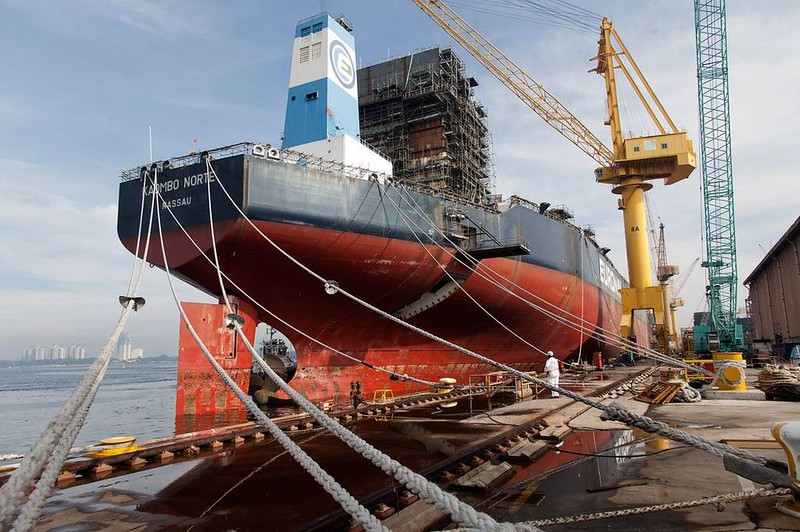 Companies operating in Angola have reported a production decrease of 18.7% from 2017 to 2019.
Data from seven companies has seen output fall from 975,000 barrels per day in 2017 to 845,000 bpd in 2018 and 793,000 bpd in 2019. The seven included are BP, Total, Equinor, Chevron, ExxonMobil, Eni and Galp.
Five of the seven companies saw production fall while Total saw its numbers increase by only 0.5% over the two year period. Galp reported a major percentage increase of 77% but, reporting only 14,000 bpd of output for 2019, this was insignificant for the broader sector.
BP saw output fall the most, by 40.1% over the two years, while Equinor reported a decline of 30.3%.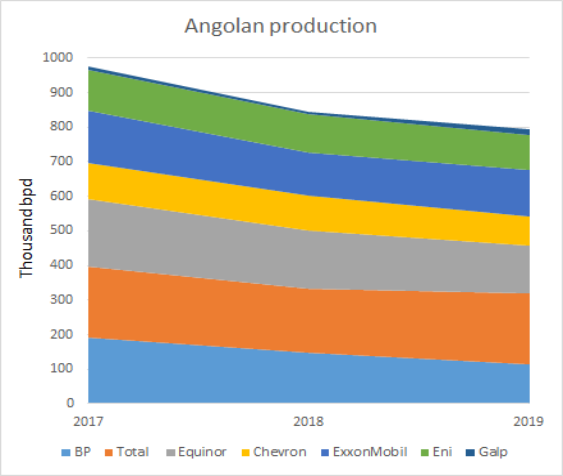 The Norwegian company reported a particularly precipitous fall in Block 17. The licence holds four floating production, storage and offloading (FPSO) units, which started producing between 2001 and 2014. In the first quarter of 2017, Equinor reported its share of output from the block at 167,000 bpd, falling to 89,000 bpd by the end of 2019.
Total operates Block 17 and has launched work on three short-cycle brownfield projects: Zinia Phase 2, CLOV Phase 2 and Dalia Phase 3. These are intended to add 150 million barrels of resources, with more projects under consideration – although Total has said these are exactly the sorts of projects that will be pushed back under as a result of the recent price crash.
Work on Block 17 is intended to sustain output at more than 400,000 bpd in 2023. Based on Equinor's reports, output in 2019 from the block fell to 418,000 bpd, from 547,000 bpd in 2019, a decline of 24%.
There has been some growth in the last two years, primarily from the dual-FPSO project Kaombo, on Block 32. Production averaged 220,000 bpd in 2019, after the first FPSO started up in mid-2018 and the second in April last year.
Eni's Block 15/06 has also provided some additional production and has said it is considering adding a third hub, based on the Agogo field. A final investment decision (FID) has been tipped for 2021, although this may well be pushed back given disruption in the oil markets.
The Italian company has said it is targeting capital expenditure cuts of 2.5-3 billion euros ($2.7-3.3 billion) in 2021.
Recommended for you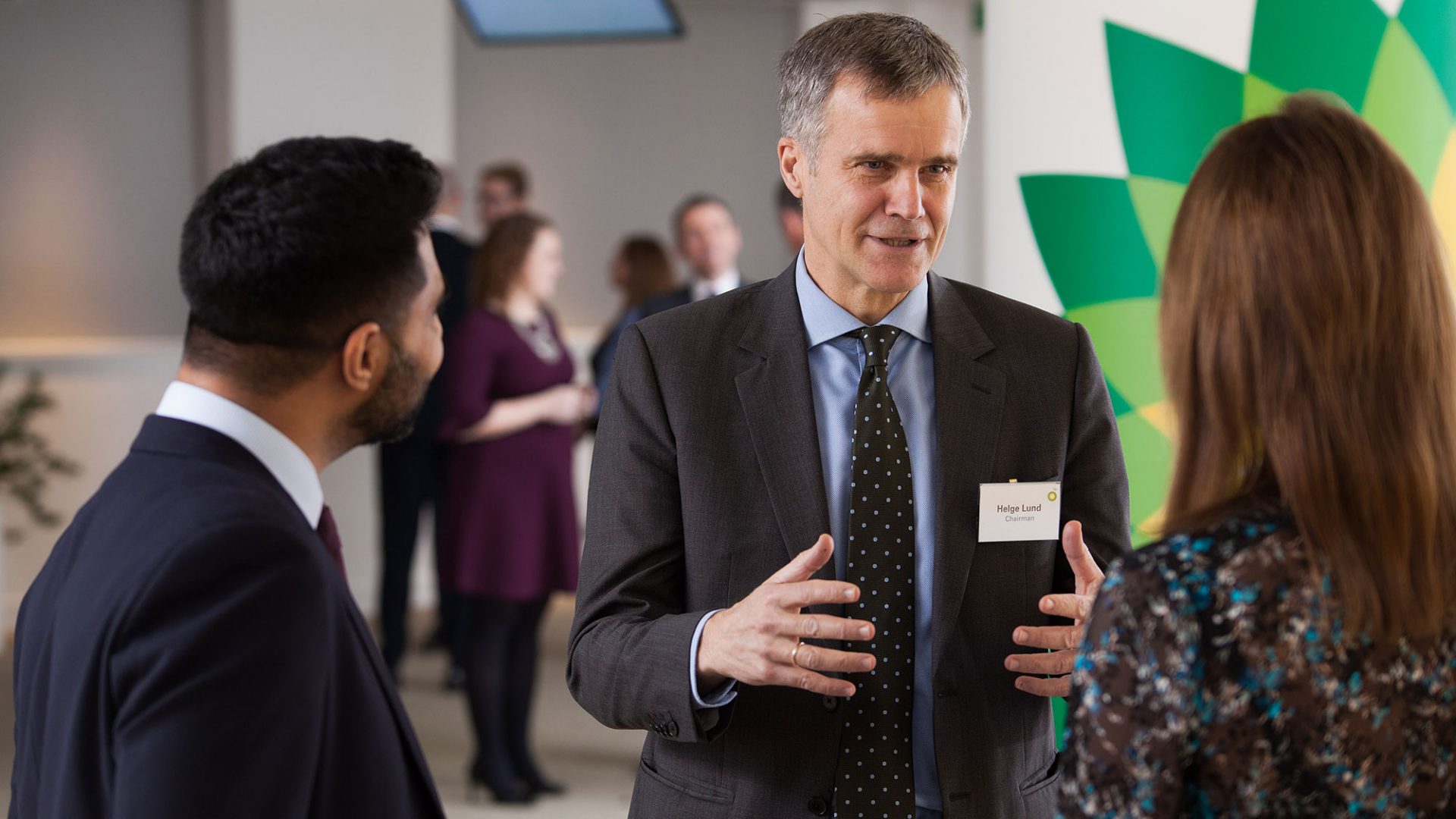 Pension funds show 'deep frustration' with BP ahead of AGM