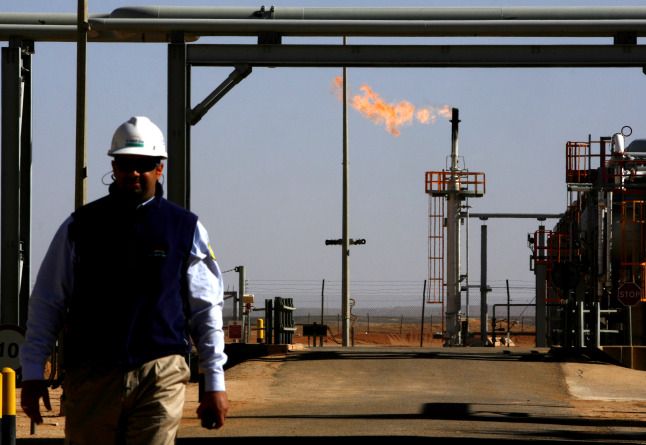 Occidental Petroleum will continue to hold its Algerian assets following its inability to conclude the sale of them to Total.
Oxy acquired Anadarko Petroleum in August 2019, for $38 billion. In order to help finance the deal, it agreed to sell Anadarko's African assets to Total for $8.8bn.
The transfer of exploration rights in South Africa and a major stake in Mozambique LNG has been completed. Total, in September, said the Mozambique portion had closed with a value of $3.9bn.
Ghana and Algeria both threw up problems, though. There was opposition to the deal from Algeria's street movements, which forced the president out of office in April 2019. This encouraged high-level criticism of the deal from within Algeria's executive.
In Ghana, meanwhile, the problem appears to have been an inability to reach a deal on how to assess the deal for capital gains tax.
Comments from the Oxy leadership during the conference call announcing its first quarter results suggested the Ghana sale was still on – whether to Total or another buyer – but it was likely to keep Algeria.
"In April we decided to continue operating in [Algeria]," said Oxy's CEO and president Vicki Hollub. The company said it expected to invest around $30 million in the North African state this year, and generate $100mn of free cash flow, based on current Brent prices.
Algeria is a "core asset", Hollub said, although noting that "if we got an incoming offer for Algeria that was something that we couldn't refuse, we would certainly need to coordinate that with Sonatrach and with the Ministry of Oil".
The executive appeared to acknowledge a need for greater co-ordination with Algerian partners, saying "sometimes the decisions need to be co-ordinated".
Algeria's Ministry of Energy approved Oxy to continue holding the Anadarko assets, Blocks 404 and 208, in the Berkine Basin. The company has outlined its strategic plans to the ministry and committed to continuing operations, the ministry said.
It went on to note that talks with Oxy had focused on the "sustainability and mutual benefit of continuing to develop and operate on the Berkine project as part of the contract in force, as well as a search for new partnership opportunities in Algeria".
Oxy is not the only company to have struggled with a sale in Algeria recently. Energean Oil & Gas had agreed to acquire Edison's stakes in Algeria, among others, in October 2019. The company could not secure approval from Sonatrach and therefore moved on to exclude the Algerian stakes from the agreement.
The failure of these two deals, at a time when Algeria and Sonatrach have been reporting progress in talks with international companies on new exploration, is concerning.
Hollub said there had been "some interest" in the sale of its Ghanaian assets but that the company was working on additional plans to sell off assets with a similar scale. She did not provide further information on what those assets might be. Travel restrictions have slowed down the sales process.
Production in Algeria during the first quarter was 54,000 barrels of oil equivalent per day net to Oxy. It did not provide a production number for Ghana.