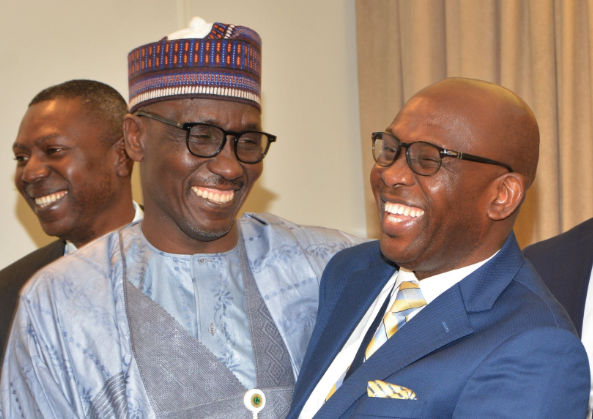 A consortium of local and Nigerian banks, with three export credit agencies (ECAs), have agreed to provide $3 billion of financing for the seventh train at Nigeria LNG (NLNG).
The total cost of the project is $5.7 billion and will add 7.6 million tonnes per year of capacity to the site. A consortium of Saipem, Chiyoda and Daewoo E&C, acting as the SCD venture, will carry out engineering, procurement and construction work on the project.
The lending consortium was made up of 31 lenders in all, according to Templars, the Nigerian law firm that provided advice to the lenders.
Templars said the multi-tranche corporate financing was the first ever in the world to be used for an LNG project. The three ECAs were named as Export-Import Bank of Korea (KEXIM), Korea Trade Insurance Corporation (K-SURE) and Servizi Assicurativi del Commercio Estero (SACE).
Two regional development finance institutions, African Export-Import Bank and Africa Finance Corp. (AFC) were also named.
Templars said that the lending had also featured 16 international commercial banks, clustered under an international commercial facility tranche, and 10 Nigerian commercial banks, under a local tranche.
The Nigerian lawyers' managing partner Oghogho Akpata welcomed the part played in this "first-of-its-kind financing technique, which happens to be the largest financing on the continent so far in 2020. It continues a trend of Templars advising on a majority of the largest and most complex infrastructure projects in the Nigerian market, be it in the area of gas, pipelines, power, roads, ports, telecom infrastructure or petrochemicals."
Templars finance practice group head and partner Chike Obianwu noted that the deal had come during a pandemic and "a particularly trying period for the Nigerian economy".
White & Case acted as international counsel to the lenders. Jason Kerr, who led the deal team for White & Case, said this hybrid corporate financing was "very important for Nigeria and sets the benchmark for future LNG facility financings globally".
The project is due to be commissioned in 2025 and will include a new liquefaction unit, a storage tank with 84,200 cubic metres of capacity, a 36,000 cubic metre condensate tank and three gas turbine generators.
Click here to take part in our reader panel for a chance to win £50.
Recommended for you

Italy mulls support for fossil fuels despite climate promise