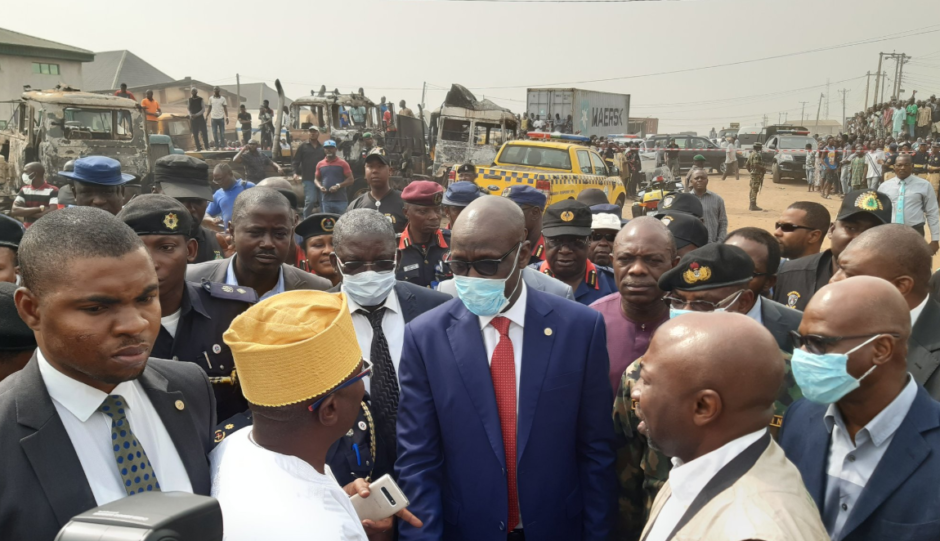 The Nigerian National Petroleum Corp. (NNPC) and Central Bank of Nigeria (CBN) will provide the funds for expatriate Nigerians to be brought home.
Nigerian Minister of Foreign Affairs Geoffrey Onyeama announced the move, expressing gratitude to the heads of the CBN and NNPC, Godwin Emefiele and Mele Kyari respectively, in addition to Nigerian President Muhammadu Buhari.
The cost is estimated at more than 1 billion naira ($2.5 million) based on the return of 3,000 Nigerians, covering food and accommodation.
Onyeama recounted how he asked Emefiele for help with the problem, who referred him on to NNPC. The minister recounted Kyari as saying he was ready to help and would liaise with Emefiele "and together they would fund the portion of accommodation and feeding of evacuees".
Cash for the support will come from corporate social responsibility (CSR) funds, the minister said.
Social media comments highlighted expatriate Nigerian communities in South Africa and Dubai.
NNPC has taken a role in fighting the impact of coronavirus in Nigeria. Recently NNPC donated 20 ventilators from a French maritime security company, Ocea, delivered via Mystrose Defence Systems.
Chairman of the Presidential Taskforce on Covid-19 Boss Mustapha said the move was the "hallmark of a national institution which, at this very challenging time of COVID-19, is filling the gap in the provision of the kind of things that the nation requires; the facilities that we need to put in place."
NNPC said that it planned to participate in the construction of 14 medical facilities in 14 states.
The Nigerian company has been squeezed as a result of the oil price drop but the Nigerian state has suffered to an even larger extent.
The government cut spending somewhat in a revised budget, based on a lower oil price, based largely on plans for increased borrowing. As such, other institutions are having to shoulder more of the burden of responding to the coronavirus crisis.
This is likely to see further pressure on companies over contributions. A delegation from the Nigerian Governors' Forum was reported by This Day as complaining about the federal government taking dividends from Nigeria LNG (NLNG) bypassing the Federation Account.
This account allows revenues to be distributed to the three tiers of government. States have seen their revenues fall as Nigeria heads towards recession.
NLNG has paid more than $8bn in taxes and $17bn in dividends to NNPC, which owns a 49% stake in the project. It has also paid more than $13bn to buy feed gas from NNPC.
The LNG development, in comments on May 17 celebrating its 31st year since incorporation, said it had contributed 1bn naira to Rivers State to tackle coronavirus. It has also assisted the NNPC-led initiative on the virus.
Click here to take part in our reader panel for a chance to win £50
Recommended for you
X

Nigerian rig fire to burn for six weeks