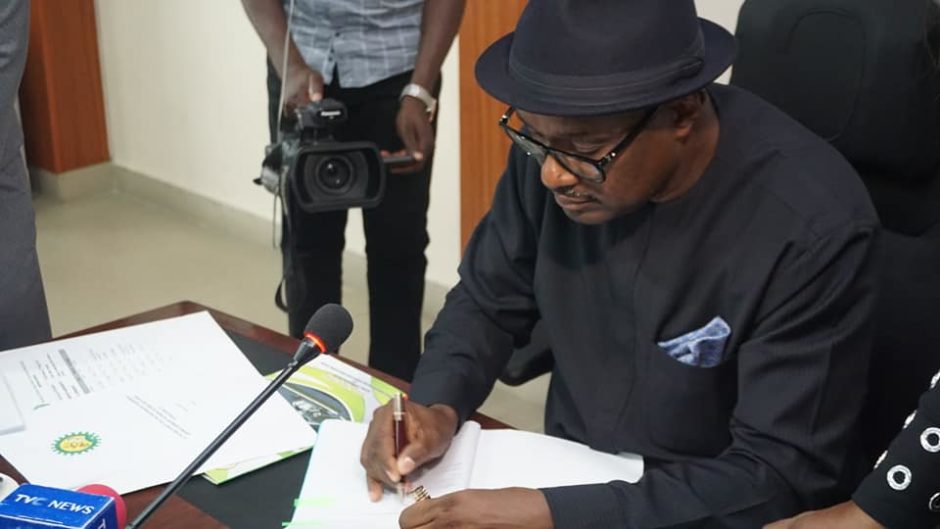 The Nigerian Content Development and Monitoring Board (NCDMB) is expanding the Nigerian Content Intervention (NCI) Fund to $350 million.
This is an increase from the original amount of $200mn. The agency launched the fund in 2017. Cash for the lending comes from the 1% deducted from contracts in the upstream.
Of the original amount, 94% has been distributed to 27 companies. NCDMB said it had received applications from 100 companies, seeking nearly triple the original amount available.
NCDMB took the decision on expansion at a committee meeting on June 16.
The additional cash will go largely to boosting the five existing loan products. The agency said $100mn would go to manufacturing, asset acquisition, contract finance, loan refinancing and community contractor financing.
The loan programme will also cover two new areas. The agency will provide $20mn for women in oil and gas, with $30mn going to members of the Petroleum Technology Association of Nigeria (PETAN).
Loans can be provided for a maximum of five years and borrowers cannot have two different loans at the same time. The interest rate was set at 8%, apart from the community contractor scheme, which is set at 5%. The agency cut the 8% rate to 6% in April, in response to coronavirus.
The agency also decided, at the mid-June meeting, to provide $50mn for a research and development fund.
The NCDMB is also working on Project 100. This aims to nurture 100 locally owned oil and gas companies, helping them "find opportunities in the industry", with support from the Nigerian National Petroleum Corp. (NNPC) and National Petroleum Investment Management Services (NAPIMS).
There is an expression of interest period that is open until July 14.
Recommended for you

M&A on the rise, Bracewell finds, despite financing squeeze