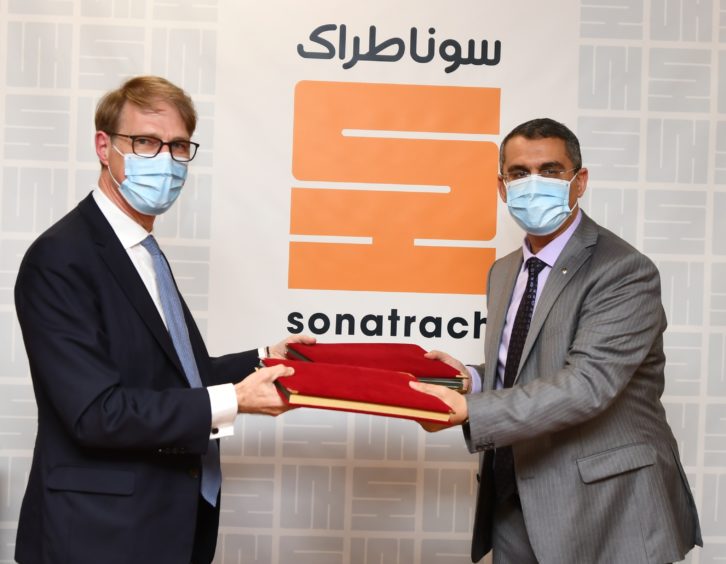 Algeria's Sonatrach has continued its habit of signing memorandums of understanding (MoUs), adding OMV and Cepsa to its list.
The MoU with Sonatrach focuses on identifying potential upstream opportunities. This would see the two jointly invest in exploration or development and production in Algeria.
The Sonatrach-Cepsa agreement, signed on July 29 in Algiers, was similar. It did though raise the possibility of joint operations internationally.
OMV has operations in Tunisia, where it started up the Nawara gas project in 2019. Cepsa has some history of working in Algeria's upstream. The Spanish company has oil production in the Berkine Basin and reached first gas at Timimoun in 2018.
Cepsa's CEO Philippe Boisseau signed the deal with Sonatrach's CEO Toufik Hakkar.
Cepsa said this continued its co-operation with Algeria that has been under way for more than three decades. Sonatrach noted its alliance policy and the importance of increasing its reserves and production.
OMV cited the importance of the new Hydrocarbon Law, passed in December 2019, as helping spark its interest in Algeria.
The new law has helped encourage a number of companies to sign MoUs with Sonatrach, including Chevron, ExxonMobil, Lukoil and TPAO.
However, audits and investigations into alleged corruption at Sonatrach are a concern. Sonatrach's acquisition of a refinery in Sicily from ExxonMobil is one of the deals under scrutiny.
Recommended for you

Shell signs MoU with Sonatrach