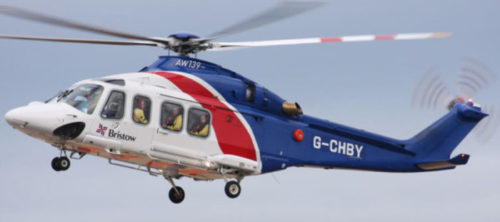 Bristow Helicopters has set out plans to make around 100 employees redundant in Nigeria, which has spiralled into a labour dispute.
"Due to the significant downturn in the Oil & Gas market coupled with the unprecedented and unforeseen developments with the ongoing COVID-19 pandemic, we are taking several deliberate steps to appropriately manage our business, drive efficiencies and realign our strategic priorities in order to match the realities of the our current market and industry and stay competitive in the market," said Bristow's head of communications Adam Morgan.
"Unfortunately, one of those decisions includes reducing our workforce to align with the capacity utilisation in the current market."
Those losing their jobs include both local Nigerian workers and expatriates. The company has said it intended to drive efficiency through "right sizing" its business. It pledged there would be no compromise on safety and core values.
As part of the process, the company has engaged talks with the National Association of Air Pilots and Engineers (NAAPE). These talks, the company said, are focused on achieving a fair redundancy package for those who have lost their jobs.
Bristow is believed to be offering employees three months of salary in redundancy payments.
Strike
NAAPE launched a strike against Bristow at the beginning of the week, before news of the redundancies.
The union was unhappy with differences in pay between local and expatriate staff, Business Day said. The group also criticised the use of a foreign exchange rate it claimed was not available and also a lack of support for training.
Nigerian Minister of Aviation Hadi Sirika held talks with NAAPE and Bristow on August 6. As a result, NAAPE said it would "put on hold the ongoing picketing of Bristow Helicopters".
The union had declared a strike against Bristow in July.