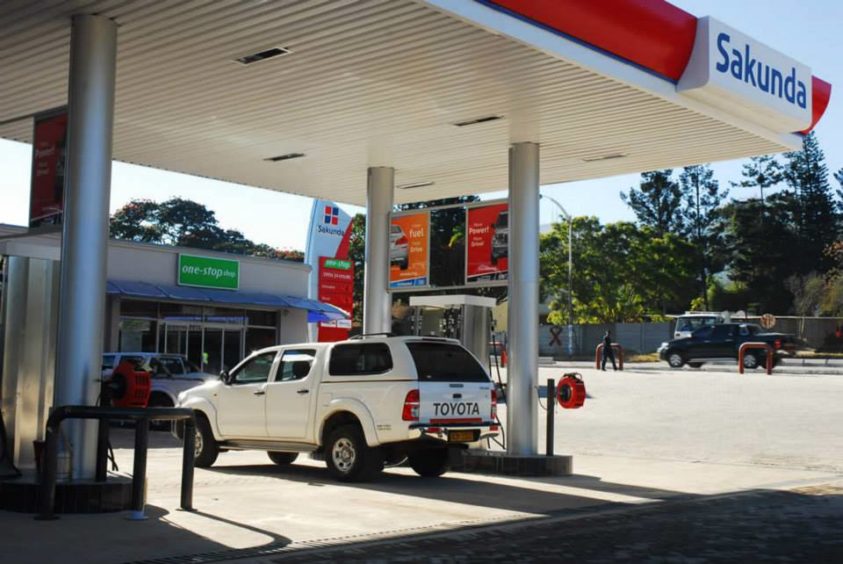 The US has set out sanctions against fuel smugglers in Libya and a businessman in Zimbabwe, amid a wider move by the country to bring pressure to bear on foreign interests.
The US Office of Foreign Assets Control (OFAC) designated a number of Libyan smugglers for contributing to instability. The agency, part of the Department of the Treasury, named Libyan national Faysal al-Wadi, operator of the vessel Maraya; two associates, Musbah Mohamad M Wadi and Nourddin Milood M Musbah.
It also named a Maltese company, Alwefaq Ltd, and the Maraya vessel. OFAC took this action under Executive Order (E.O.) 13726. This order focuses on efforts to tackle problems in Libya.
Wadi and his associates "have smuggled fuel from Libya and used Libya as a transit zone to smuggle illicit drugs", said Deputy Secretary Justin G. Muzinich. "The United States is committed to exposing illicit networks exploiting Libya's resources for their own profit while hurting the Libyan people."
In particular, the businessman was said to have worked with contacts in North Africa and southern Europe. Wadi smuggled fuel into Malta, the complaint alleges.
Musbah and Nourddin were named as contributing to instability in the country, including through the supply of weapons. OFAC linked Alwefaq to the two men.
OFAC regulations prohibit any US people doing business with those named. It also prohibits anyone within the US from doing any business with them.
Tagwirei
OFAC also designated Zimbabwe's Kudakwashe Tagwirei this week. Muzinich said Tagwirei and other members of the Zimbabwean elite had "derailed economic development" in the southern African state "through corruption".
The agency said Tagwirei had close connections to the Zimbabwean President Emmerson Mnangagwa and Vice President Constantino Chiwenga. He has used these links to "gain state contracts" and access hard currency, including US dollars.
The businessman has grown his interests "dramatically" since the removal of Zimbabwe's then president Robert Mugabe, in 2017.
OFAC also named Sakunda Holdings, of which Tagwirei is the CEO and founding director. The agency issued its findings against these two under EO 13469.
Sakunda had been working with Trafigura in Zimbabwe. The international trader signed a deal buying out Sakunda's 51% stake in December 2019. The International Monetary Fund (IMF) had raised concerns about unprecedented support for Tagwirei's company from the Reserve Bank of Zimbabwe (RBZ).
It was not all naming and sanctioning though. OFAC also removed the recently deceased John Bredenkamp from its list, along with 20 companies it had linked to him. Bredenkamp rose to prominence in Zimbabwe as a tobacco dealer but as sanctions on the country increased he allegedly moved into arms dealing.
US President Donald Trump has also taken a more direct approach in his efforts to tackle China. The president signed an executive order banning any deals with teen video app hit TikTok and social networking app WeChat. This forbids anyone with US connections from doing business with these two programs after 45 days.