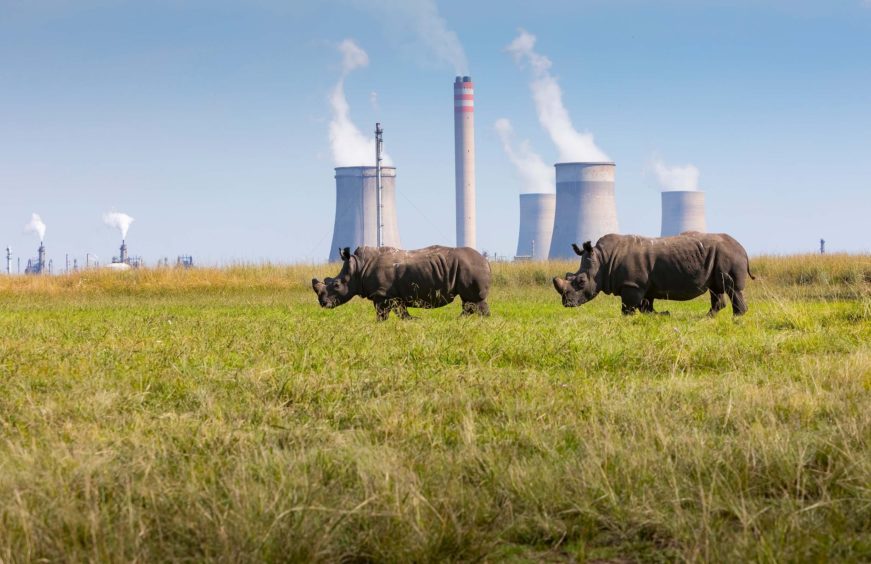 Sasol has warned that adjusted EBITDA is expected to decline by between 17% and 37% for the financial year.
The year ended on June 30.
It expects this to be 30-39.5 billion rand ($1.7-2.2bn), down from 47.6bn rand ($2.7bn) for the previous year.
The South African petrochemical company warned shareholders that it would post a loss per share of 146.75-148.15 ($8.36-8.44), versus a profit of 6.97 rand ($0.39) for the 2019 financial year.
Brent prices slipped 18% in rand terms for the year, while chemical and refining margins were also soft. This was particularly evident in the second half of the year, ending on June 30.
The loss per share was driven by a decrease in adjusted EBITDA, in addition to non-cash adjustments. The company took a number of impairments based on a "decline in the long-term macro-economic outlook". Pre-tax charges of 112bn rand ($6.38bn) in 2020.
The largest share of impairments came from its US assets. The company took a 71.3bn rand ($4.06bn) charge on its base chemicals unit, mostly in the US. It marked down performance chemicals by 27.7bn rand ($1.58bn), largely on its ethylene production in the US.
Sasol marked down its energy unit by 12.5 bn rand ($712.45 million). Foreign exchange moves were not in Sasol's favour, with the rand-US dollar rate down 23%, triggering a 7.4bn rand ($421.8mn) loss.
It will release its annual results on August 17.
Sasol embarked on its Lake Charles Chemicals Project (LCCP) in October 2014. The LCCP was 99% complete in July. The plant has cost $12.7bn.
There was a fire at the LCCP's Low Density Polyethylene (LDPE) plant in January. Sasol expects beneficial operations to begin by the end of October, pushed back from September.
Recommended for you

Shell expects $5bn write down on Russian exit