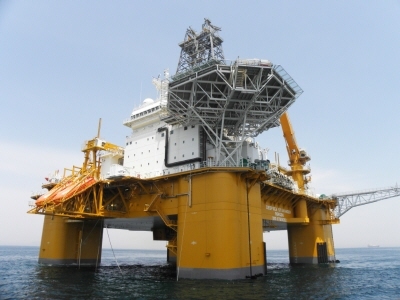 South African Mineral Resources and Energy Minister Gwede Mantashe has welcomed Odjfell Drilling's Deepsea Stavanger to Cape Towin.
The rig will drill the Luiperd prospect, in Block 11B/12B. This licence is off Mossel Bay, in the Western Cape.
"The arrival of the drill rig, following the recent successful Brulpadda discovery, reaffirms confidence in South Africa as an investment destination of choice for the exploration of oil and gas. This is despite the negative impact of the COVID-19 pandemic on economies around the world," Mantashe said.
Africa Energy announced the rig mobilisation on July 2. Total operates the licence. Drilling should take 180-300 days.
Mantashe's statement went on to say the drilling programme carried a total cost of $400 million. Of this, 1.5 billion rand ($85.9mn) will be spend in South Africa. Spending will go to the hospitality industry, offshore services, training and contracting.
New bill
"Government will be supporting this project by finalising the Upstream Petroleum Bill, which aims to strike a balance between the need to attract investment into this key sector of the economy, and ensuring that oil and gas activities do not happen at the expense of the environment and water resources," Mantashe said.
The minister also noted that this exploration work was in line with South Africa's Integrated Resources Plan (IRP). This aims to use all of the country's resources, including gas.
The Odjfell rig drilled the discovery well, Brulpadda, in early 2019. Africa Energy has said the operator will spud the Luiperd-1 well by September. Total will follow this with wells on a number of submarine fan prospects.
Total E&P South Africa is the operator of the block, with a 45% stake, while Qatar Petroleum and CNR International (South Africa) have 25% and 20% respectively.
Main Street 1549 Proprietary has a 10% stake, with Africa Energy holding 49% of the shares in this venture.
Recommended for you

Eskom head quits after minister's state overthrow comments