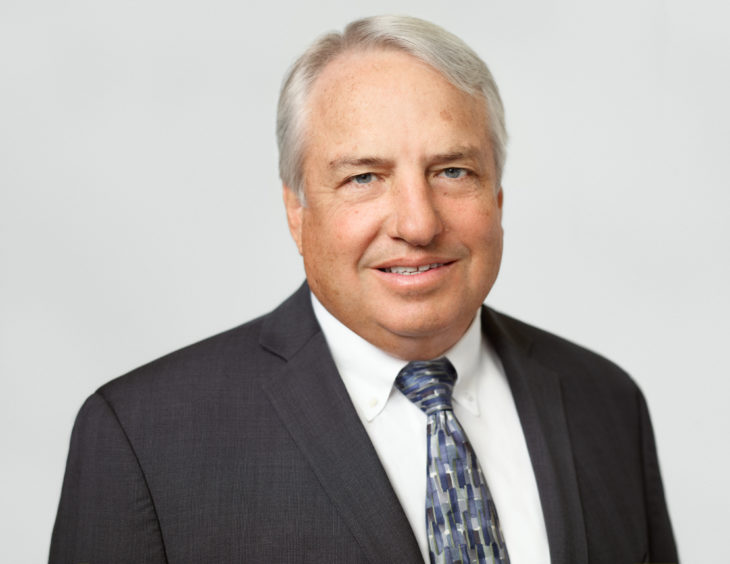 Few companies are paying down debt while staying bullish on exploration plans, but Africa Oil is an exception.
"I'm an oil price bull," Africa Oil's president and CEO Keith Hill said. "I like to follow the advice of Warren Buffett, to be fearful when others are greedy and greedy when others are fearful. I have never seen the industry be quite so fearful as it is now."
It is not just the oil price that is driving this caution, but also ESG concerns and uncertainty around the energy transition, Hill said.
"There are some real opportunities, from majors looking to pay down debts or distressed companies. We would want to acquire assets that are flowing cash, rather than being in development. We also don't want to operate."
An acquisition along these lines would fit with the company's existing assets. Africa Oil's first step was a move into East African exploration. It holds a stake in the South Lokichar fields with Tullow Oil and Total.
Nigeria
The sale of a stake in Kenya in 2016 to Maersk Oil gave Africa Oil an enviable pot of cash. The company's management transformed this, in the beginning of 2020, into a stake in a producing asset offshore Nigeria.
Fortuitous timing drove the Nigeria deal, covering stakes in Akpo, Egina and Agbami. Petrobras held the stake but was facing pressure to tackle its debts, while Africa Oil had a substantial cash pile, with management keen to buy production and revenues.
Lifting costs in Nigeria are just over $5 per barrel of oil equivalent, Hill said, providing a reliable source of cash for the company. "We're very comfortable at $40 per barrel, even at $30 per barrel." Africa Oil's working interest in the second quarter of this year was 28,313 boepd from the Nigerian fields.
Exploration
While Africa Oil's CEO is an explorer, Hill said that such activities should be funded by cash flow, a strategy also displayed by another member of the Lundin Group, Lundin Energy. Spending on exploration shouldn't be more than 10-15% of cash flow, he continued, given that frontier exploration is largely uncertain.
Unusually, Africa Oil holds most of its[SA1] exploration interests in three juniors: Impact Oil and Gas, Africa Energy and Eco Atlantic. Two factors drove this plan, "cost and expedience". Starting from scratch on its own exploration portfolio might take five to seven years until being able to drill.
"These three companies had gone and done that already. They had really good portfolios but couldn't raise money in the market, so we provided them with capital," he said. Hill went so far as to describe them as having a "negative promote", given that they came with substantial amount of carry.
The sums seem to be stacking up. On investments of around $90mn, Africa Oil's holdings in the three are now worth around $200mn, Hill estimates.
That said, this move is "not the ideal way to do it. At some point I'm going to have to figure out how to exit and make money from them". Thus far, the strategy appears to be working. Africa Energy and Impact Oil and Gas have been involved in the Brulpadda discovery, offshore South Africa. Africa Energy announced the start of drilling on Luiperd-1 on August 28.
Eco found oil at two wells offshore Guyana. Neither find is considered to be commercial in the current oil price environment, because the crude is heavy and has high sulphur properties. "We've taken a blow but we've not given up. I still believe we can find light sweet crude like [ExxonMobil's] discoveries on the adjacent Stabroek block."
Kenya
Kenya's South Lokichar oil development project continues to provide challenges for Africa Oil and its JV partners, Tullow and Total. The partnership declared force majeure on the project earlier this year. The companies lifted the stoppage in August.
"The issue with Kenya is that it requires a massive amount of front end capital to go in before any revenue can be generated. We negotiated key fiscal and commercial principles [in 2019] with the government in order to give all parties the confidence that the project will be robust at lower oil prices, and we are in discussions with the government on how these incentives shall be facilitated," Hill said.
Tullow's new CEO Rahul Dhir is a positive development for Kenya, Hill continued. He drew comparisons between Kenya and work done in Rajasthan by Cairn India, formerly headed by Rahul.
It's an oil price play, in part, the CEO noted, saying the project would make money at $40 per barrel. "I think there'll be a supply driven price spike in the next two to five years. Demand is rising and shale can't cover that."
Africa Oil intends to keep on hoping for the best, planning for the worst – and keeping a watchful eye on opportunities.
Recommended for you

Amid faltering TEN expansion, Tullow accelerates Jubilee SE