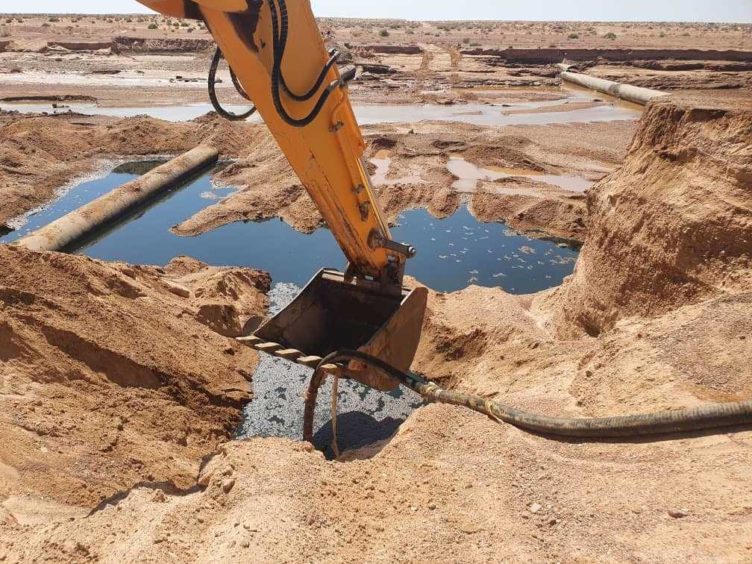 Sonatrach has reported two leaks on the OK1 pipeline, which links Hassi Messaoud to Skikda.
The company blamed bad weather.
The first leak occurred at the outlet of the SP2 pumping station, in Jammeh. This was reported to have come at around the 190 km point. Sonatrach maintenance teams have brought this under control and repairs are under way.
The second leak was reported to have come at the 263 km point in Al Mughayer. Sonatrach said it had isolated the section and was taking all necessary measures to control the problem.
The most important, it said, was to stop pumping through the 34 inch link. It has also mobilised technical teams to carry out repairs and ensure safety, including the preservation of the environment. Sonatrach workers will inspect the spilled oil areas and work to remedy this impact.
Those in the areas have been asked not to approach the pipeline or the spilled oil. Rather, residents should let Sonatrach's workers go about their work.
The 645 km pipeline runs from the Haoud El Hamra site to Skikda. It was built in 1972.
Recommended for you

PTTEP, Sonatrach fire up Hassi Bir Rekaiz