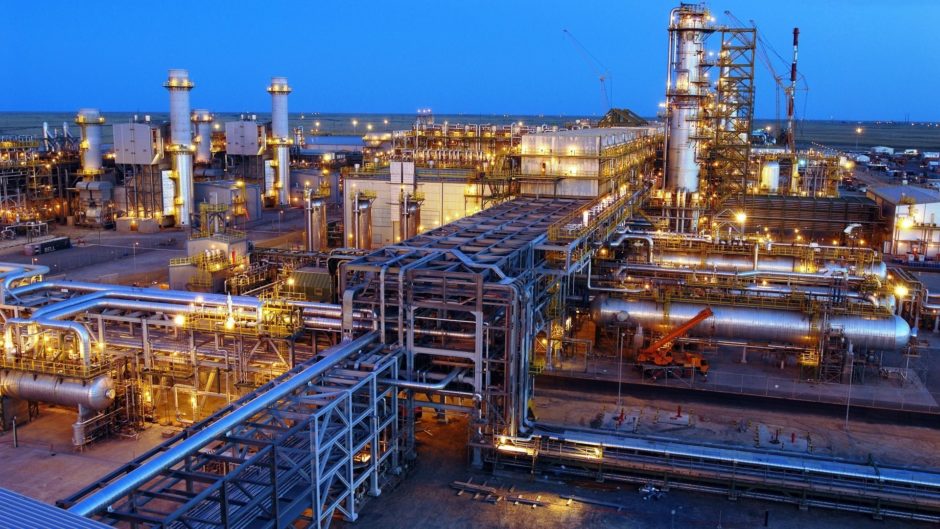 A tribunal in the US has awarded Nigeria $660,130 in costs linked to arbitration over a claim for licences linked to Pan Ocean Oil.
Bringing the International Centre for Settlement of Investment Disputes (ICSID) case against Nigeria were Interocean Oil Development and Interocean Oil Exploration, both of which are registered in Delaware.
The two US-registed companies complained that they had lost control of Pan Ocean and blamed Nigeria. The ICSID ruling rejected this. Nigeria has no liability for the loss of control over the company and did not breach its obligations, under local or international law, the tribunal found.
Pan Ocean is the operator of OML 98, and holder of OPL 275, with 40% stakes. Nigerian National Petroleum Corp. (NNPC) has the remaining 60%.
The two Interocean companies complained that they alone had invested in the Asaboro and Ogharefe fields in order to make OML 98 profitable.
Threat of arrest
The dispute goes back to the 1980s. Nigeria accused Pan Ocean of over lifting crude in 1987. One of the directors, Herbert Rooks, went to Nigeria to relieve another, Festus Fadeyi, of his duties. Rooks was arrested and put in a Nigerian prison for five months, although he was not charged.
Neither Rooks, nor the third director, Vittorio Fabbri, would ever visit Nigeria again, given concerns about being arrested.
There would follow a number of manoeuvres by various members of the executive teams to seize control. The claimants blamed Nigeria for failing to protect its investment and violating its duties and obligations.
Those bringing the claim against Nigeria had sought $1 billion for damages and aggravated damages of $500 million. The claimants also wanted Nigeria to hand over the undiluted 40% stake in OML 98 and OPL 275.
The tribunal accepted that the Interocean companies had lost their investment in Nigeria and Pan Ocean. This loss does not, though, "implicate international responsibility" as it was not found to be expropriation.
Cost questions
The tribunal found that Nigeria had no legal costs and so these could not be reimbursed. Afe Babalola & Co. provided its services for no charge and this company engaged Volterra Fietta and Rose Rameau, but at no cost to the country.
The ICSID ruling noted various other costs claimed by Nigeria but said there was "much doubt among the tribunal members about their genuineness and accuracy". As such, it was unable to order these costs be reimbursed.
Nigeria had claimed for $1.27 million in travelling and accommodation costs, which reflects "opulent, if not sumptuous choices made by [the] respondent".
It also raised questions around the costs for witnesses, with two identically priced and exactly half of the amount of another. "The tribunal is unable to order the reimbursement of these costs when the amounts claimed are so obviously odd," it said.
Furthermore, Nigeria had claimed $30,000 for the "hyperlink of processes and documents". The tribunal said this cost was "greatly exaggerated", not least because none of the documents seemed to be hyperlinked.
Fadeyi's fall
While Nigeria has welcomed the ICSID ruling, Fadeyi faces challenges with Pan Ocean. A court ordered the Asset Management Corp. of Nigeria (Amcon) to take control of Pan Ocean's assets in July this year.
Fadeyi's debts were said to be more than 240bn naira ($623mn). Amcon took control of OML 147, OML 152 and OML 98. OPL 275 was converted into OML 147.
Amcon linked Fadeyi's debts to the failure of Skye Bank. The Central Bank of Nigeria (CBN) stripped Skye of its banking licence in September 2018 and Amcon acquired the bank. Reports earlier this year suggested Fadeyi's debts accounted for around half of Skye's bad debts. His son, Jason Fadeyi, was a non-executive director at the bank.
The Nigerian government handed the OML 98 stake to Nigerian Petroleum Development Co. (NPDC) in February.
Pan Ocean has contested the move by Amcon.
Recommended for you
X

Adnoc secures AI venture with G42