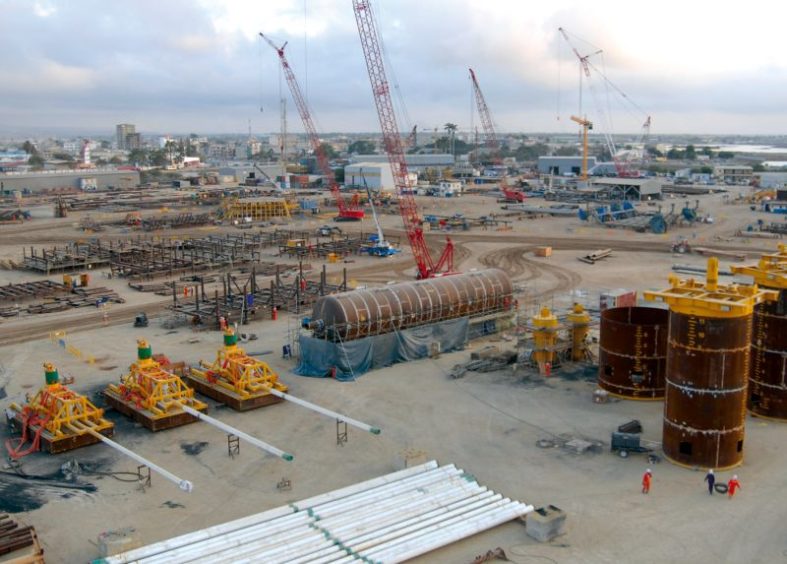 Subsea 7 has won a contract worth up to $300million for construction of a platform for the Chevron Sanha Lean Gas Connection (SLGC) project off Angola.
Chevron subsidiary, Cabinda Gulf Oil Company, awarded the deal, with fabrication due to take place at Sonamet Industrial's yard in Lobito from 2021 to 2022.
Offshore operations will then take place from 2022 to 2023 for the Lean Gas Platform in Block-0 off Angola, at water depth of 70metres.
The platform itself will weigh 4,200 tonnes, according to information released by Chevron in the tendering process in 2019.
On the Chevron Angola deal, Gilles Lafaye, senior vice president Africa, Middle East and Caspian Region for Subsea 7 said: "We are delighted to have been awarded this contract by CABGOC, following a public tender. This is the result of a long-term collaboration with the client and a track record of delivering successful projects.
"The project reinforces Subsea 7's presence in Angola and our commitment to support Africa's energy industry".
The SLGC project has faced delays due to challenging economics, having first been slated to begin in 2017.
Cronus Technology, based in Texas, was subcontracted to provide pre-FEED support and said the scheme was originally expected to deliver gas volumes of between 180million and 400million cubic feet par day.
The same firm said that SLGC gas will be delivered via a 43km pipeline to an onshore LNG facility in Angola.
Last year, production in Angola was expected to be less than 1,4million barrels per day, with the regulator predicting a drop to less than 1million bpd by 2025.
Recommended for you

Subsea 7 posts profitable Q2 despite renewables drag