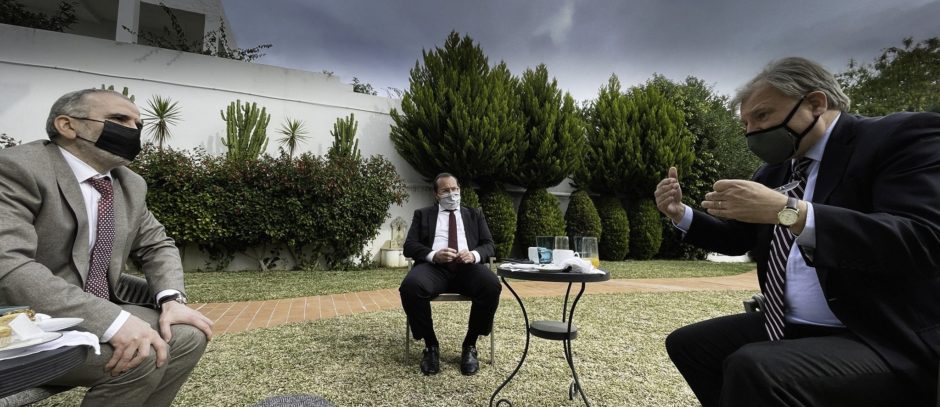 Libya's National Oil Corp. (NOC) is in the process of opening an office in London, which will play a key role in the North African's state production increases.
Talking to The Times, NOC's chairman Mustafa Sanalla said the London office would oversee consultancy tenders, portfolio management and capacity building services.
"There will be an agreement with well-known British companies, the large well-known companies in all specialisations, whether engineering or reservoir studies, specifically. And chain supply will be from London, over the medium term," Sanalla was quoted as saying.
He went on to express hope that BP would resume operations in Libya, where it is working with Eni.
NOC's office will be located in Mayfair and should open in March or April. Sanalla described London as a "hub", despite being out of the European Union.
"I don't think we have anyone in a leading position in the oil sector who did not study in Britain, especially in [Aberdeen's] Robert Gordon University. All my colleagues studied there," he was reported as saying.
Libya is producing around 1.3 million barrels per day of oil. Sanalla said this fluctuated, owing to constant maintenance. NOC's Waha Oil cut production on January 17 in order to rehabilitate a key pipeline. Waha Oil began restoring output on January 25.
The Times reported that NOC expected to increase output by another 80,000 bpd in April. NOC intends to reach 2.1mn bpd by 2025.
Foreign friends
NOC opened its first international office, in Houston, in 2019. At the time, the company said its Houston office would provide access to the US' equipment manufacturers and oilfield service providers.
Sanalla has held talks in January with a number of diplomats.
Most recently, US Ambassador Richard Norland and the NOC chairman discussed concerns about the energy sector.
The talks came amid a number of challenges around local guards protesting about unpaid salaries and threatening to disrupt exports.
"The Libyan British Business Council welcome the NOC's consistent commitment to the UK , and support the imminent creation of the NOC London office in every possible way. So does the Prime Minister's Trade Envoy to Libya, Damien Moore MP," said LBBC chairman Sir Vincent Fean KCVO.
The LBBC has an "excellent working relations with the NOC. Chairman Sanalla addressed our 100 member companies last autumn, followed by a successful webinar in November on postgrad education and technical training with the NOC Director of HR and training managers from all the NOC's operating companies, attended by over 30 British universities and a dozen training companies.
"The NOC's familiarity with, and liking for, the UK give real encouragement to our members for more business in 2021, as the NOC restores production, storage and pipelines, cleans up sites and seeks to invest."
Updated at 12:48 pm with LBBC comment. 
Recommended for you

NOC declares fourth force majeure, covering Brega