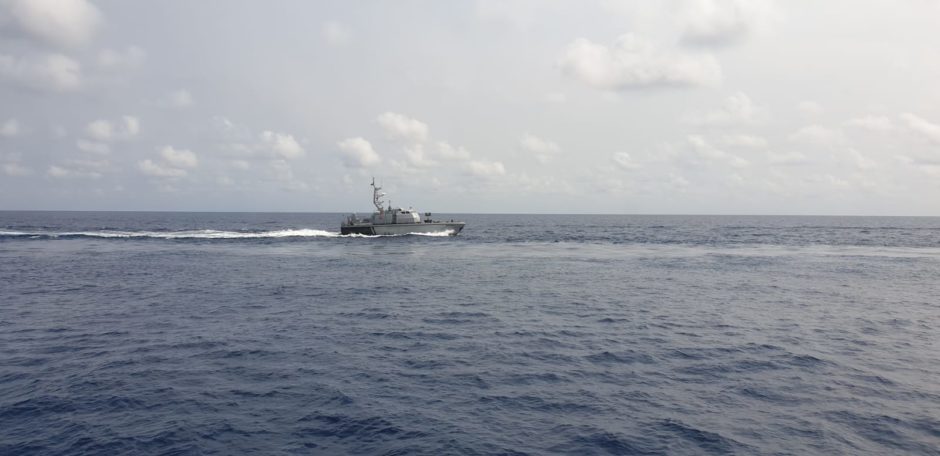 DG Risk Group has acquired Protection Vessels International (PVI), with high hopes for providing security in the Gulf of Guinea.
The two UK-based companies have worked together, with various navies in West Africa, to support two major offshore projects.
Working on a cable-laying project involved operating in six different jurisdictions, the statement said, each providing independent military support.
PVI's West Africa specialist Craig De Savoye told Energy Voice that the two companies had extensive experience in "protecting complex offshore projects, in addition to thousands of vessels in transit; all whilst adhering to the strictest due diligence and compliance rules undertaken by oil and gas companies".
The two companies will "raise the standard for maritime protection in the Gulf of Guinea", he continued. Working with local partners, they aim to provide a long-term solution for combatting piracy in the Gulf of Guinea.
"Already working with several international oil majors in the region, DG Risk Group and PVI are now in an even stronger position to identify ways to support the maritime security industry in both exceeding local content standards and compliance regulations while tackling the heart of security issues," de Savoye said.
Vigilance
It is essential that security in the Gulf of Guinea encompasses the supply chain for the hydrocarbon sector. De Savoye said pirates were becoming more sophisticated and that oil and gas companies "must be highly vigilant in protecting the supply chain".
DG Risk Group added two Bastion fast patrol vessels in West Africa in 2020. It plans to deliver another three before the end of the first quarter of 2021.
The companies provide specialist vessels for offshore installations and also escort tankers in the region. "Furthermore, providing access to current intelligence, patterns and data sources will allow oil and gas companies to draw on the broad range of DG Risk Group and PVI's capabilities."
PVI has also recently expanded into the Indian Ocean, adding PVI India and PVI Mozambique to its subsidiaries.
Recommended for you

Exxon, Chevron dust off West Africa plans