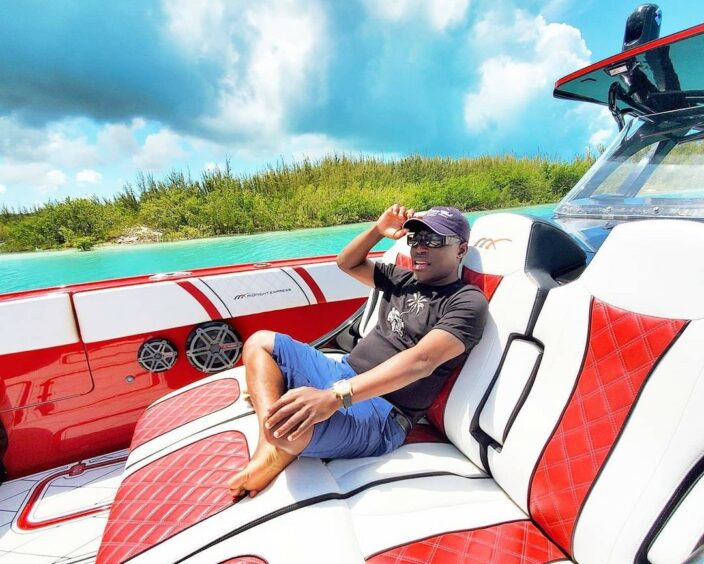 The UK has announced new sanctions against five people, including officials in Equatorial Guinea and Zimbabwe.
The list included Equatorial Guinea Vice President Teodoro Obiang Mangue – known as Teodorin – and the owner of Zimbabwe's Sakunda Holdings, Kudakwashe Regimond Tagwirei.
"The action we have taken today targets individuals who have lined their own pockets at the expense of their citizens," said Foreign Secretary Dominic Raab.
"The UK is committed to fighting the blight of corruption and holding those responsible for its corrosive effect to account. Corruption drains the wealth of poorer nations, keeps their people trapped in poverty and poisons the well of democracy."
The UK set out its Global Anti-Corruption sanctions regime in April. Also on the list are various officials from Sudan and South Sudan. These are in addition to some of the Gupta brothers, accused of wrongdoing in South Africa.
The UK statement noted that Teodorin had misappropriated state funds for his own uses, in addition to corruption in contracts and soliciting bribes. As such, he acquired a $100 million mansion in Paris and a $38mn private jet.
Tagwirei, the UK said, has redeemed Zimbabwe Treasury Bills at up to 10 times their official value. This "accelerated the deflation of Zimbabwe's currency, increasing the price of essentials, such as food, for Zimbabwean citizens," the statement said.
Sakunda had been a part owner of Trafigura Zimbabwe until February 2020, when the parent Trafigura unit bought it out. The price paid was not revealed.
The US announced sanctions on Tagwirei in August 2020.
The other three officials included on the UK list are two Venezuelans and an Iraqi governor.
Recommended for you

UK delivers sanctions hit on CEOs of Rosneft and Gazprom