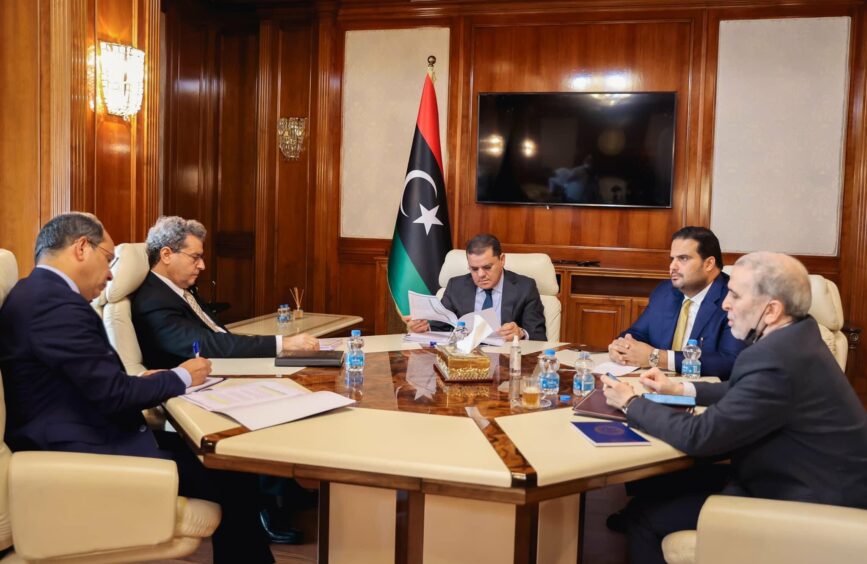 The Libyan prime minister has stepped in to smooth over the dispute at the National Oil Corp. (NOC).
As a result, NOC chairman Mustafa Sanalla will continue in post. NOC issued a statement yesterday reporting the holding of a meeting with a number of high levels officials, including Minister of Oil Mohamed Oun.
Prime Minister Abdul Hamid Dbeibeh oversaw the talks.
Oun had pushed for the removal of Sanalla and his replacement with Taher Al-Qatani. Sanalla refused to go, saying that the minister lacked the authority to remove him.
Dbeibeh talked of the importance of stability in the sector and the challenges of increasing production. Of the problems facing the sector, the prime minister highlighted the clash between the minister and the chairman.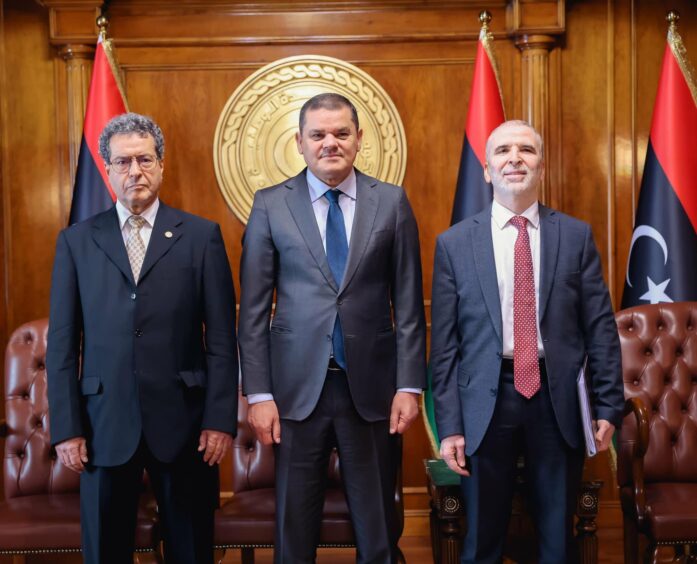 The prime minister's intervention comes shortly after NOC declared an end to divisions in the oil sector. During the civil war, the eastern factions had established a company parallel to NOC.
"The Government of National Unity [GNU], since its approval, has been keen on unifying all the economic institutions of the Libyan state and has given this issue special attention," Sanalla said on September 4.
"Today we are ending the era of division in the oil sector forever, and we issue a decision appointing, integrating and merging all those affiliated to the (formerly) parallel corporation."
NOC has acted impartially during the conflict, he said, calling for everyone to recognise the sector's importance to Libya's economy.
Recommended for you

Tripoli takes Greece to task over minister who wouldn't budge