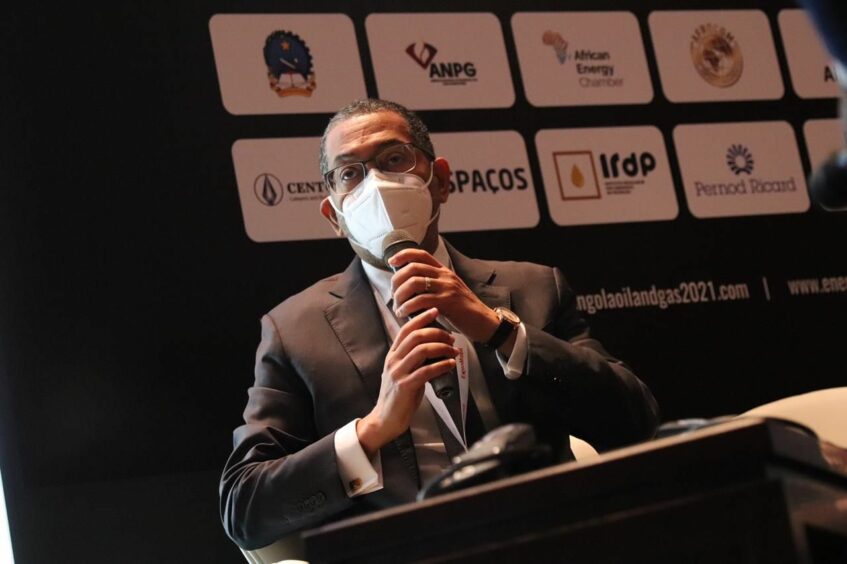 Sonangol intends to go ahead with an IPO in the coming years, although the company did report a $3 billion net loss for 2020.
The Angolan company attributed the loss to lower prices and major impairments. It also said that lower oil prices in 2020 implied a reduction in proven reserves.
Angola's oil tax revenues fell to $11 billion in 2020, down from $13bn in 2019. Regulator Agência Nacional de Petróleo, Gás e Biocombustíveis (ANPG) accounted for $7.2bn of this amount for 2020, while the remaining $3.7bn came from taxes paid by oil companies.
Sonangol disclosed the results in its 2020 annual report, published last week.
IPO plans
Angolan Minister of Mineral Resources and Petroleum Diamantino Azevedo, speaking at the Angola Oil & Gas conference last week, shed more light on Sonangol's planned IPO.
Listing the company is part of its "long-term strategy" for regeneration, he said. Splitting off ANPG was a first step in this direction, which is continuing with the sale of non-core businesses.
"Now, in the final stages of the regeneration initiative, we are thrilled to invite all interested parties in Angola and around the world to own a stake in Africa's third-largest oil and gas company that will champion Angola's energy industry into the next era of energy," Azevedo said.
Local newspaper Jornal de Angola quoted Sonangol head Sebastião Martins as saying the first offer would be on the Angolan stock exchange. A subsequent offer is planned for the London Stock Exchange. Martins reported the plan would offer 30% of the company.
Plans for the IPO will follow once Sonangol has completed its restructuring. This process is expected to be concluded by the end of 2022. Previously, the company has targeted 2022 as the year for its IPO but this now seems unlikely.
Martins also talked at the conference about shifting from being a national oil company to a national energy company. Projects would involve biogas, solar and hydrogen, he said.
Nigerian National Petroleum Corp. (NNPC) is also working on plans for an IPO, likely in 2024.
Shifting crude
Angola has had an uphill battle to maintain production in the face of declining fields and reduced investment. However, Sonangol noted a few bright spots, including programmes at the Malongo West, Kungulo and Banzala fields in Block 0.
Companies also carried out well interventions on Blocks 14, 15, 18 and 31.
Despite this work, output of 11 crudes fell in 2020, with Mondo down 57%. The single largest source was Dalia, where exports were down 15% at 25.3 million barrels for the year.
Looking to the future, Sonangol went on to highlight its marginal fields development strategy.
Sonangol also has some interests beyond Angola. In Iraq, for instance, it reported that the Najmah field should start producing this year.
The Angolan company is also partnered with an Australian company in Cuba. Melbana Energy announced today week that drilling had begun on the Alameda-1 well, with another well to follow.
The company continued to struggle with foreign exchange issues. At the beginning of 2020, $1 would buy 482 kwanza. By the end of the year, that same $1 would buy 654 kwanza, a 36% shift.
Sonangol reported a rise in debts owed to its upstream partners, although noting that this was largely driven by the difference between the US dollar and its reporting currency, the kwanza. The amount owed to Eni Angola increased by $43.4 million, it said, while the debt owed to BP increased $31.9mn.
Sonangol EP has adopted the US dollar as its reporting currency as of the start of 2020.
Asian demand dominated Sonangol's exports, accounting for 87% of these flows. China alone consumed 66% of the company's oil, while India accounted for 12.7% and Thailand 5.4%. Total exports dropped by 4%.
Recommended for you

Angola boosts oil revenues, cuts debt