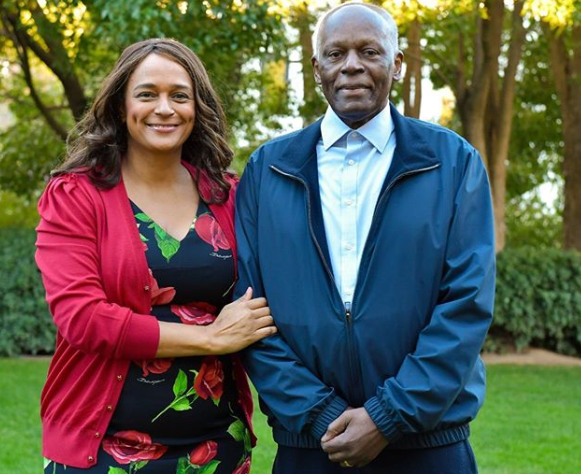 Investigations into Isabel dos Santos have roiled Portugal, with police searching the offices of the former head of Sonangol's advisors and political barbs thrown.
The International Consortium of Investigative Journalists (ICIJ) reported police had searched the Lisbon offices of Boston Consulting Group (BCG) and PwC. They also searched the headquarters of the Eurobic bank, which dos Santos once part owned.
ICIJ reported that the police searches followed a request from the Angolan government. Angola reportedly is seeking information about the loss of funds from Sonangol.
Angolan President Joao Lourenco dismissed dos Santos in November 2017, shortly after becoming president. Isabel was the daughter of Lourenco's predecessor, Jose Eduardo dos Santos. Isabel is believed to be in Dubai.
Interpol reportedly issued a Red Notice for the arrest of dos Santos, according to reports in November 2022. The Angolan government asked Interpol for assistance in capturing her. The notice specifies wrongdoing between 2015 and 2017, also in abusing her position at the head of Sonangol.
ICIJ reported the Luanda Leaks in 2020. The agency claimed this revealed dos Santos' involvement in a number of shell companies and insider deals to "build an empire of businesses, transactions and luxury properties in Europe, Africa and North America".
The US imposed sanctions on her in December 2021. It said she had been involved in "significant corruption by misappropriating public funds for her personal benefit".
Dos Santos has denied the allegations.
The leaks
In the original Luanda Leaks investigation, ICIJ said PwC had played the largest role of the big four accounting companies. For instance, the company advised on ways to reduce Angolan taxes through registering companies in offshore financial hubs. PwC subsequently terminated its work with dos Santos and her husband.
BCG invoiced Wise Intelligence Solutions for $3.5 million, ICIJ reported. Angola had contracted Wise – owned by dos Santos –to help restructure Sonagol in 2015. PwC also carried out work for Wise.
The nature of dos Santos' links to Portugal continue to hotly contested. A book published last year, O Governador, alleged Portuguese Prime Minister Antonio Costa provided assistance to dos Santos and supported her in taking up important financial positions, including at EuroBic.
The Portuguese politician has denied the suggestions and raised the possibility of taking legal action against the author.