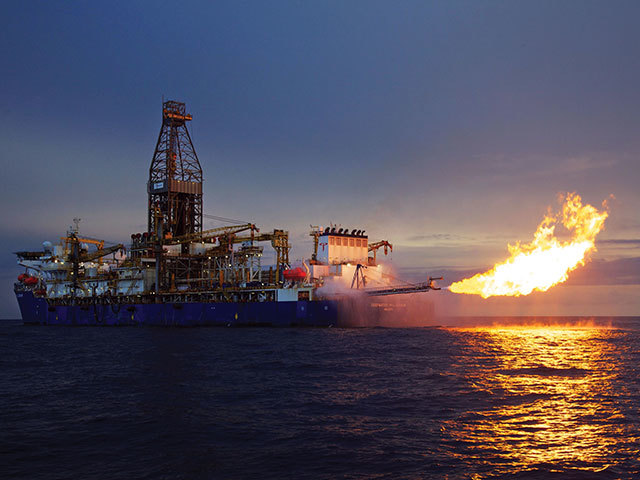 Anadarko has signed an agreement for the development of the massive natural gas resources that straddle two offshore blocks.
The US giant, along with its partners in Offshore Areas 1 and 4 has signed a Unitisation and Unit Operating Agreement (UUOA) which will allow the blocks to be developed until 24 trillion cubic feet of natural gas reserves (12 Tcf from each area) have been developed.
Mitch Ingram, Anadarko executive vice president of global LNG, said: "We have already made tremendous progress advancing the natural gas resources in the Golfinho and Atum fields that are fully contained within our block, and with this UUOA, we can also expect to move the Prosperidade and Mamba straddling reservoirs forward more efficiently, while capitalising on greater economies of scale."
All subsequent development of the unit will be pursued jointly by the Area 1 and Area 4 concessionaires through a joint-venture operator (50:50 Anadarko and Eni). The UUOA is subject to final approval by the government of Mozambique.
Anadarko has also reached a Memorandum of Understanding (MOU) with the government to provide natural gas from its Mozambique LNG development for domestic use.
Under the terms of the MOU, Offshore Area 1 will provide initial volumes of approximately 50 million cubic feet of natural gas per day (MMcf/d) per train (100 MMcf/d) for domestic use in Mozambique.
The natural gas will be provided at pricing that is fair to all parties and supports local natural gas development.
Anadarko is the operator of the Offshore Area 1 Block with a 26.5% working interest. Co-venturers include the national oil company (ENH), Mitsui E&P and Beas Rovuma Energy.
Eni operates Offshore Area 4 with a 50% indirect interest owned through Eni East Africa (EEA), which holds 70% of Area 4. The other partners are Galp Rovuma (10%), KOGAS Mozambique (%) and ENH (10%). CNODC owns a 20% indirect participation in Area 4 through Eni East Africa.
Recommended for you

ScotWind – Who's in the running with the results due imminently?