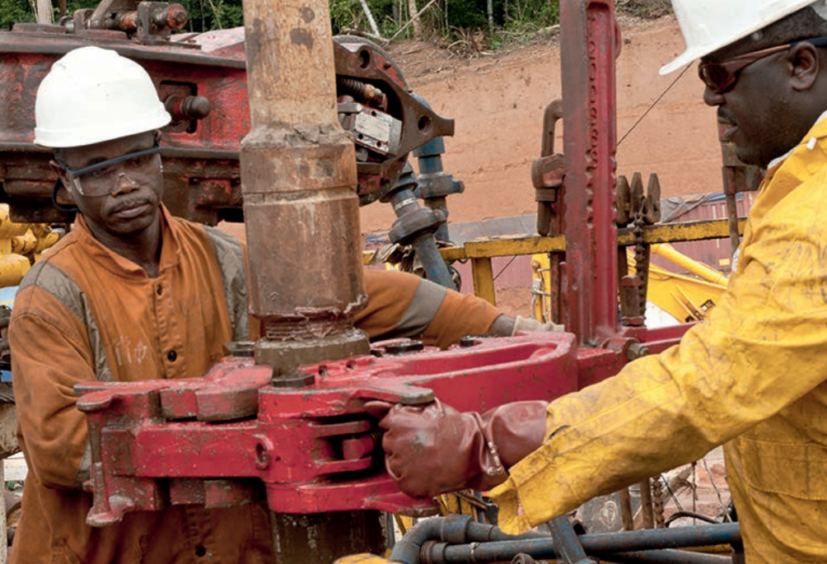 Maurel et Prom's production fell in the first nine months of 2020, although its acquisition of Angolan assets helped avoid too great a reduction.
Gabonese production was down 14%, at 17,500 barrels per day, while its Tanzanian gas output was down 17%, at 29.7 million cubic feet per day. Maurel reported 4,002 bpd from Angola, which it bought in late 2019.
Group production was 26,458 boepd in the nine months, down from 26,880 boepd in 2019.
Prices also fell in the period. The average sales price was $37.8 per barrel, versus $67.4 per barrel in the 2019 period. This is a fall of 44%.
As a result of cost cutting, Maurel's breakeven is now $45 per barrel, based on current production. Prices have risen in the third quarter, although Brent remains below this number.
Consolidated sales were down 43% at $212mn over the nine months.
Gabonese production was curtailed as a result first of voluntary production cuts in May, which were then made mandatory in order for the country to achieve its OPEC goals.
The company's working interest production at the Ezanga permit was 17,500 bpd over the nine months. As a result of quota limits, field cannot produce more than 19,000 bpd, or 15,200 bpd to Maurel's 80% stake.
Sales in Gabon reached $65mn in the third quarter, a marked improvement over the $37mn reported in the second.
Maurel also has a 48.06% stake in Tanzania's Mnazi Bay. Production from this field was down 12% versus 2019 over the same period. There was a usual drop in demand in the second quarter, when Maurel's share of output fell to 25.4 mmcf per day. In the third quarter this rose, to 33.1 mmcf per day.
As of the end of September, Maurel had $160mn in cash, down from $212mn at the end of June. This was blamed on the fact that it carried out only one oil lifting in the quarter.
Maurel said it was in talks with state-owned Gabon Oil Co. (GOC) on releasing $43mn held in escrow.
Recommended for you

Wintershall Dea losses top £1billion as Covid cuts oil and gas prices