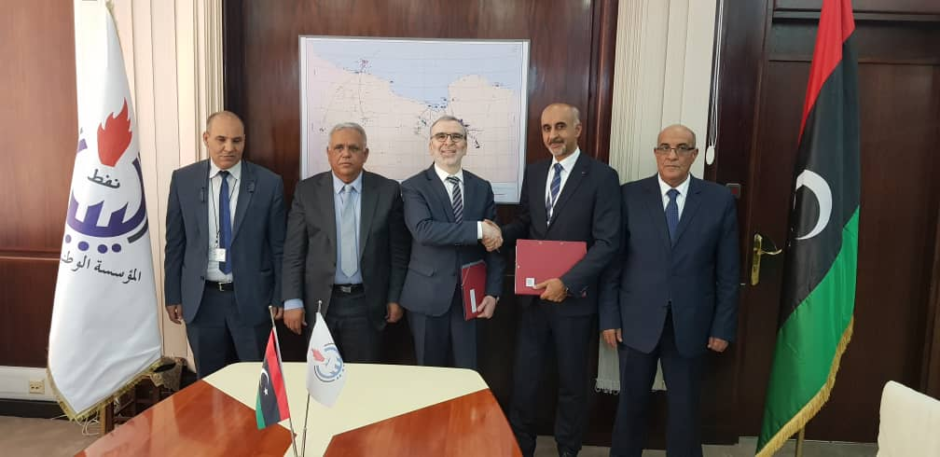 Libya has launched Sarir Oil Operations as a joint operating company to operate Contract Areas 91 and 107, previously held by Wintershall.
The new company is a joint venture involving National Oil Corp. (NOC) and Wintershall AG (WIAG). Progress on this has been extremely slow in coming.
A memorandum of understanding (MoU) was signed on this in 2010. This was intended to move the German company's interest to the newer EPSA style holding. Following 30 months of talks, an EPSA deal was reached in December 2019.
NOC had previously said it hoped to establish Sarir Oil by mid-2020. Over the last few months, WIAG had transferred most employees to the joint venture to continue operations.
NOC's chairman Mustafa Sanalla welcomed the launch of Sarir Oil. "We would also like to thank and congratulate all who contributed to finalising this work under the difficult circumstances that our country goes through. We wish the company all the best in performing its business as stipulated in the frame of EPSA agreement."
At the end of 2019, Wintershall said the EPSAs would be retroactive, dated to January 2008. The German company did not embrace the shift to EPSAs but had little choice.
WIAG is itself a venture including Wintershall Dea and Gazprom E&P.
The Russian company, in a statement last year, said operating costs would be divided between NOC, at 88%, and WIAG at 12%. Sarir Oil will share production according to an undisclosed formula.
Blockade
The oil blockade delayed the implementation of the Sarir deal. NOC lifted force majeure this week, following an agreement between the Government of National Accord (GNA) and Libyan National Army (LNA).
Verisk Maplecroft's Hamish Kinnear has argued that the LNA is unlikely to halt flows again in 2020. By the second quarter of next year, though, "the LNA will become increasingly tempted to re-impose the blockade".
Both sides will benefit from oil flows. The LNA will be tempted to make a play for greater access to revenues next year, he said.
The eastern government controls the central oil facilities and is likely to want an increased share of the rewards. "The blunt tool of an oil blockade will once again be considered if the GNA rejects LNA demands."
Recommended for you

Libya lifts force majeure following NOC shuffle