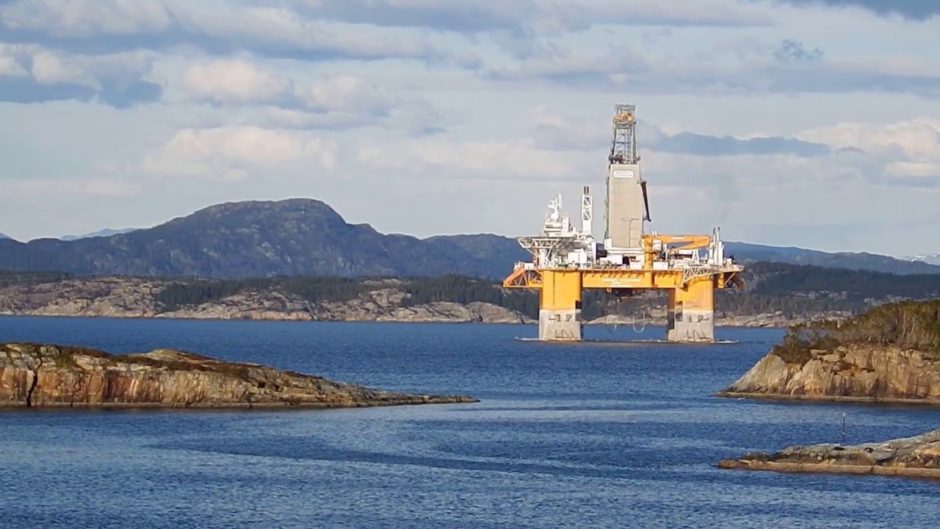 As with the global industry, African exploration and production plans hit the COVID-19 and oil price-crash roadblock.
Companies moved quickly to push back work and trim expenditure where possible, while governments pushed back licence rounds and tweaked terms.
"Drilling this year has focused on areas with good infrastructure, targeting short-cycle work with solid economics. Egypt, and North Africa more broadly, is a good example. Two notable discoveries in Egypt were made," Wood Mackenzie analyst Jon Lawrence said.
Eni celebrated two large gas discoveries off Egypt, in July and September, in the Great Nooros Area. The Italian company began producing there in 2015 and has had continued successes with follow up exploration.
The combined crisis of COVID-19 and the oil price crash had a twofold impact, WoodMac's Adam Pollard said. "Companies had an immediate response of reining in discretionary spending when the oil price crashed in March. If wells could be deferred, they were. The second part is that there were substantial logistical issues around actually drilling while also having to manage COVID-19."
Projects also suffered. Total suspended work at its Mozambique LNG project in April following a localised outbreak of COVID-19.
"There are obvious challenges in moving people around, given travel restrictions and different jurisdictions with different rules," Lawrence noted. "One of the high-profile impacts was the declaration of force majeure in Senegal, on the BP LNG project."
NJ Ayuk, presenting African Energy Chamber's 2021 energy outlook, said the next year would bring "more work on transition and gas monetisation. African opportunities are competing globally and the fiscal framework must be up to the job. We need to meet African objectives, such as energy poverty."
African states must find a balance in finding the right regulatory environment. Go too far, and companies will opt to move elsewhere, Ayuk said.
Go ahead
A note from IHS Markit reported only two upstream final investment decisions (FIDs) this year, with the Sangomar in Senegal and the smaller Boatou Marine.
Some progress was made in the downstream, though. While the Dangote Refinery in Nigeria has been delayed again, with start up now likely in 2021, other plans have come forward.
The Waltersmith Petroman 5,000 barrel per day modular refinery in Nigeria started up in November and work has begun on a second phase. The company is ultimately targeting throughput of 50,000 bpd.
Furthermore, Gemcorp took FID on Angola's Cabinda refinery, with first phase production of 30,000 bpd and start up due in early 2022.
Eyes on 2021
IHS Markit highlighted three upstream FIDs to watch for 2021. Two in Angola, the Northern Development Area Phase 1 in Block 32 and Agogo in Block 15/06, and Etinde in Cameroon. The consultancy said these made up almost 50% of reserve additions for the year and more than 70% of expected capital spend.
Plans in Uganda may also move ahead, with Total having now bought out Tullow Oil and political support for progress.
The consultants were downbeat about activity picking up in 2021. WoodMac's Lawrence said while there was some optimism emerging next year would still be too early.
"Total has taken the view that under investment in the upstream in the last few years will see prices recover but there's likely to be some caution in the market around next year. We do expect some price recovery in the medium term," he noted.
Total time
The French company was the first out of the blocks with its return to drilling in Angola in September. The country's entire drill rig fleet halted work in April.
"Total has plans for Angola and Namibia. The well in Angola's Block 48 will be in record-breaking water depth and the regulator has said that prospect may have 800 million barrels," said Pollard. "That's planned for the first or second quarter of 2021. Total is also planning the Venus well, in Namibia. That country has never quite delivered but there are some new hopes, ExxonMobil has acreage in the north."
Indeed, it was Total with its Luiperd discovery which proved the exception to the rule. The well was challenging – in deepwater with difficult seas – but was a discovery larger than 2019's Brulpadda. The success was double edged, in that Total dropped further drilling plans, opting instead to move straight to development planning.
With a 10% stake in Block 11B/12B coming up for grabs, as Africa Energy eyes an exit, this should be an interesting test of the market's enthusiasm for African assets.
Recommended for you

WBHO raises prospect of return to Mozambique LNG this year