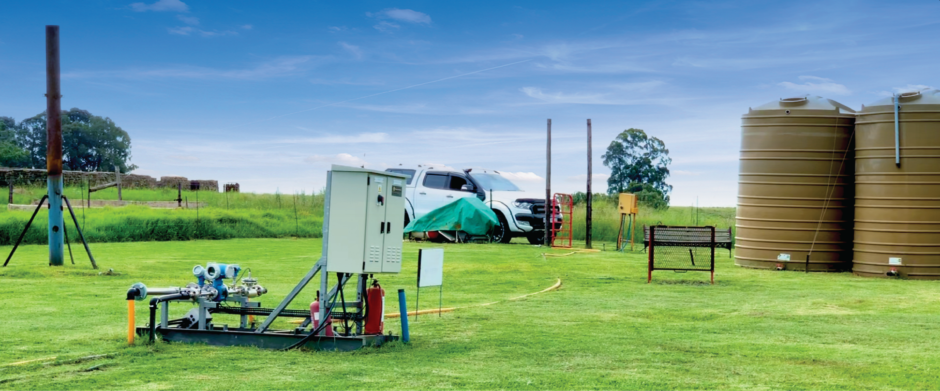 Kinetiko Energy has completed two well workovers in South Africa, where it aims to distribute CNG in the Johannesburg region.
The Australian company said it had finished work at the KA-03PTR and KA-03PT2 wells, on its Amersfoort project.
It will immediately move in to testing of flow and equipment at the first well. The company intends to sell gas from the first, and possibly the second, to CNG traders.
Kinetiko is working on Amersfoort via a joint venture, Afro Energy, in which it holds 49%. Badimo Gas holds the remaining 51%.
The joint venture is in talks with various potential offtakers. The Australian company said buyers would buy gas onsite, compress using their own equipment and transport to industry in the Johannesburg and Witbank regions.
Kinetiko plans to begin commercial production in the first quarter of this year. Once production starts, it will apply for full production rights on ER56. The company will also apply for certification of reserves.
Franklin Electrical/Endress Hauser has been contracted to work on metering and recording, cables and other equipment.
Groundwater Practitioners handled the pulling and retrieving of downhole pipe from one well and use it at KA-03PTR.
Kinetiko is in talks with financiers on funds for the Amersfoort project.
Afro Energy acquired a high resolution aeromagnetic and radiometric survey in June-August 2020, covering 6,011 line km. Kinetiko said it expected results from the survey to be ready this month. The data will highlight areas for well tests and additional pilot production, it said.
Recommended for you

Australia CCS set for boost as gas players, including BP, eye major investments