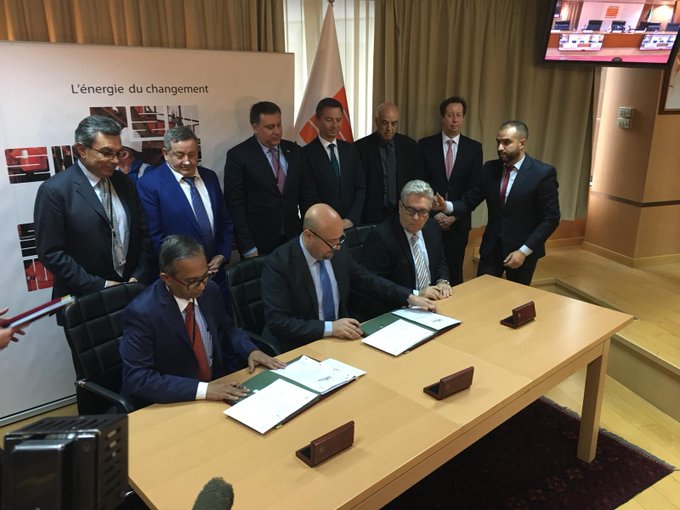 Sonatrach has pulled the plug on the Isarene permit, held by Petroceltic International.
The Algerian company accused Petroceltic of failing to meet its contractual obligations. The UK-based company has rejected the claims.
Sonatrach ended the contract on April 12, under law 86-14, it said. The law refers to activities around exploration, production, development and transportation of hydrocarbons.
Petroceltic initially had a 75% stake in Isarene, which covers Blocks 228 and 229. It reduced this twice, ending up with 38.25%. The company is owned by Sunny Hill Energy.
The development plan for Isarene, on the Ain Tsila field, aims to reach gas production of 10 million cubic metres per day of gas, 17,000 barrels per day of LPG and 11,500 bpd of condensate. Algeria approved the plan in 2012, with the intention of commissioning it in 2017.
Sonatrach said it would continue trying to develop the project. It aims to begin production in November 2022.
Court case
Sunny Hill said it had invested hundreds of millions of US dollars in the project and that Sonatrach had offered no compensation for the seizure.
The UK-based company said it disputed the contract termination and intends to "pursue all legal recourse" to seek compensation. Sunny Hill said it believed its interest to be worth more than $1 billion.
"Sonatrach has acted in an aggressive and irrational manner," said Sunny Hill's chairman Angelo Moskov. He went on to compare Sonatrach's move to that of Hugo Chavez's Venezuela.
"This unwarranted action will be highly damaging to the attempts by Algeria to attract foreign investment into the country."
Sunny Hill has "fully met our contractual obligations including providing our full share of resources required for the operation of the joint venture with Sonatrach. We will robustly pursue our claims taking all actions to protect our interests. This will include making a claim for compensation from Sonatrach and/or the State of Algeria well in excess of US$1 billion," Moskov said.
Petroceltic awarded an engineering, procurement and construction (EPC) contract to Petrofac, worth $1bn, in March 2019. Petrofac was aiming to complete work at Ain Tsila in 2022.
Moskov took control of Petroceltic in 2016 following a mud-slinging campaign that raised concerns about contract awards.