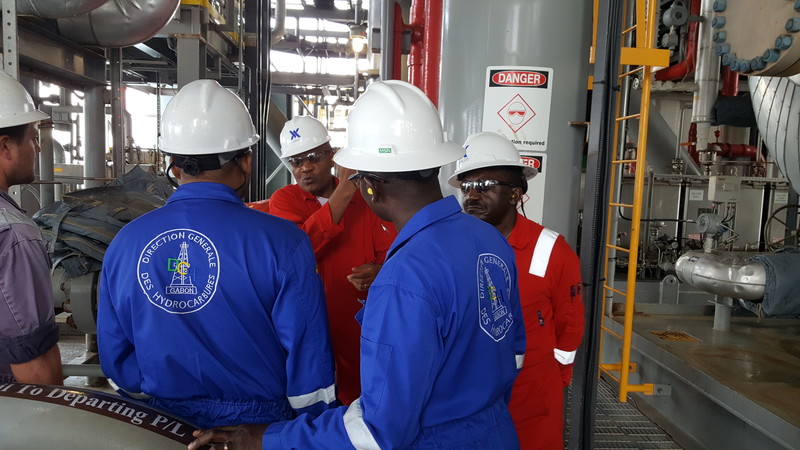 Vaalco Energy has signed a deal for a new floating storage and offloading (FSO) unit at its Etame Marin field, replacing BW Offshore with Omni Offshore Terminals.
The Gabonese focused company has signed a non-binding letter of intent with Omni, it said. This provides for an FSO on the field for up to 11 years. The two sides have agreed to an exclusivity agreement, until June 1.
Vaalco's current contract for a floating production, storage and offloading (FPSO) vessel from BW Offshore expires in September 2022.
The producer will shift production processes onto its platforms, with output then being exported to the FSO. It expects this move will cut operating costs by 15-25% when compared with the use of the FPSO.
During 2020, Vaalco's production expenses were $21.38 per barrel, down from $29.7 in 2019.
Floating economies
Sticking with the FPSO, or bringing in a different FPSO, would incur "substantial capital costs", it said. Deploying the Omni FSO, and reconfiguring operations, will cost $40-50 million gross, of which Vaalco's share will be $25-32mn.
Of the sum, Vaalco will spend 20% in the second half of 2021. The remainder will fall due in 2022. It will recover costs within three years, it said. Vaalco has a 63.6% stake in the Etame Marin licence and is the operator.
Vaalco will fund this work, and the 2021-22 drilling programme, from its cash on hand and cash from operations.
The company's new CEO George Maxwell said Vaalco had demonstrated operational excellence and robust financial performance at Etame.
"This development approach could allow us to enhance our operations, reduce costs, improve net-backs and secure our ability to maintain production growth and maximise value at Etame for the next decade," he said.
"We will continue working to finalise an agreement with Omni that will be mutually beneficial for all parties. We remain focused on sustainable growth that provides benefits to all stakeholders, enhances margins and provides strong investor returns."
BW Offshore reported a one year extension for the FPSO Petróleo Nautipa in July 2020. The deal extended the firm period from the third quarter of 2021.
The Norwegian company recently announced the scrapping of its Berge Helene vessel, which had been working on the Chinguetti field, offshore Mauritania. BW Offshore has a number of idle FPSOs.
Recommended for you

BW offloads Opportunity FPSO