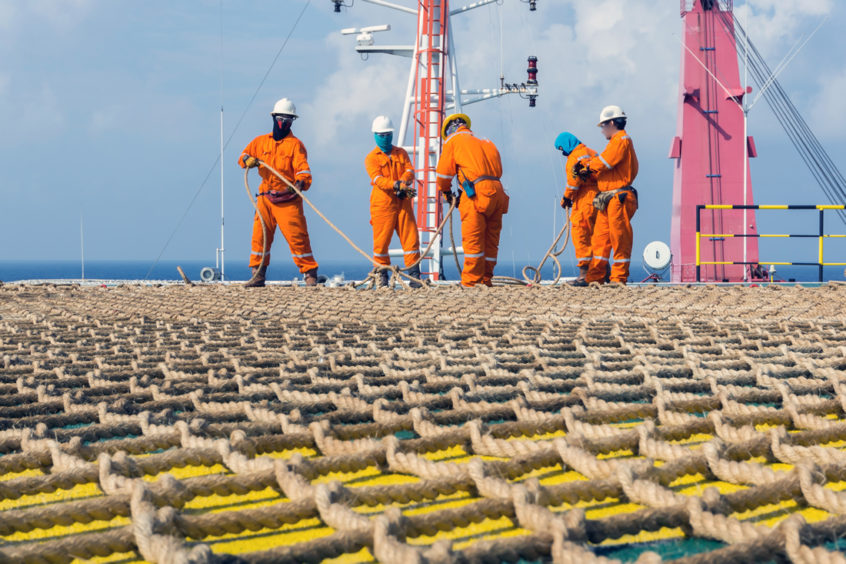 BW Energy has found water at its Hibiscus Extension appraisal well, offshore Gabon, rather than hydrocarbons.
The company drilled the well to test the northern extension of the Gamba sandstone reservoir of the Hibiscus field. It discovered this in 2019.
The Borr Norve jack up will continue drilling in order to test secondary targets at the well, in the deeper Dentale formation.
Once the DHIBM-2 well has been completed the rig will move to the Tortue field. There, it shall drill a horizontal production well, DTM-7H. Then it will go on to drill the Hibiscus North prospect, 6 km from the DHIBM-1 well.
BW Energy said it would use the appraisal results to refine its exploration prospect inventory on Dussafu. Had the appraisal been successful, the company had planned to drill another appraisal.
Hibiscus has gross recoverable 2P reserves of 46.1 million barrels, based on the DHIBM-1 well and its sidetrack. There is no impact on this discovery from the failure of the extension prospect.
Still confident
BW Energy is working on plans to develop Hibiscus and Ruche.
Panoro Energy, junior partner in the licence, said the operator would drill the DHIBM-2 well to a total depth of 3,500 metres. The well is in 119 metres of water.
Panoro CEO John Hamilton said: "We are clearly disappointed with the Hibiscus Extension well result, which in a success case would have made the Hibiscus area even bigger than the original discovery.
"However, we remain extremely confident on the remaining exploration potential in this huge block. Plans now return to focus on production growth at Tortue and the next phase at the Hibiscus Ruche fields."
Dussafu is a "highly valuable, long term asset", he said, "and we look forward to continuing to bring production online and explore for additional reserves".
BW Energy plans to develop Hibiscus and Ruche through the use of a converted jack-up, connected to a floating production, storage and offloading (FPSO) vessel. It aims to reach first oil in the first quarter of 2023.