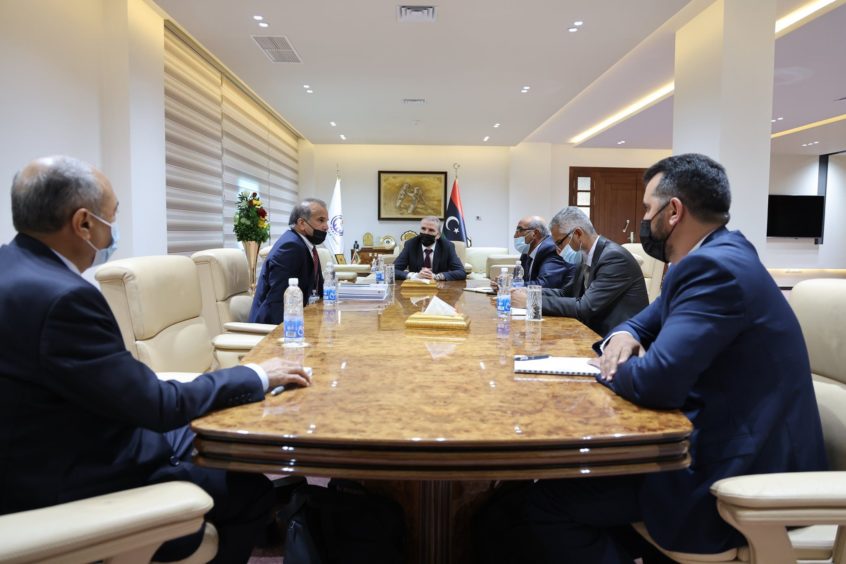 Gazprom EP International has restarted production in Libya, where it works with Wintershall Dea.
Russian news agency TASS cited an interview in Gazprom's in-house magazine by managing director of the international unit, Sergey Tumanov.
Production is currently 43,000 barrels per day, he said, which is expected to rise to 62,000 bpd in 2021.
Gazprom restarted production in the autumn of 2020, as the embargo eased. Force majeure was in place for nine months, Tumanov said.
"Ports, export terminals, and production facilities started to gradually resume their operations in the country," Tass reported him as saying.
"At the same time, we completed an important stage of the works in Libya under our joint venture with Wintershall Dea, Wintershall Aktiengesellschaft (WIAG), as we transferred the functions of the operator of development of fields in the Sirte Basin in Blocks 91 and 107 to a newly established joint venture with the Libyan National Oil Corp. (NOC), Sarir Oil Operations," he said.
Gazprom plans various investments to increase efficiency and restore infrastructure, increasing oil production.
Joint venture
NOC has a 51% stake in Sarir Oil Operations, while WIAG has 49%. Gazprom has a 24.01% stake in Sarir Oil Operations via WIAG. Areas 91 and 107 were previously Areas 96 and 97.
WIAG signed a deal on the new joint venture with NOC in December 2019. The deal brought the venture into line with Libya's EPSA-IV standards and negotiations took 30 months of talks.
Wintershall transferred its interests to the venture in October 2020. At that point, the two areas were producing 30,000 bpd.
At the time of the signing, NOC said Wintershall would cover the exploration costs for the areas and half the development costs. It planned to drill two wells in Area 107. The areas hold nine fields.
Gazprom is also planning work in Algeria at the El Assel area. The company has said it is considering a decision on two gas condensate fields in the North African state this year.
Should it approve the projects, the Russian company expects commissioning to come in 2025.