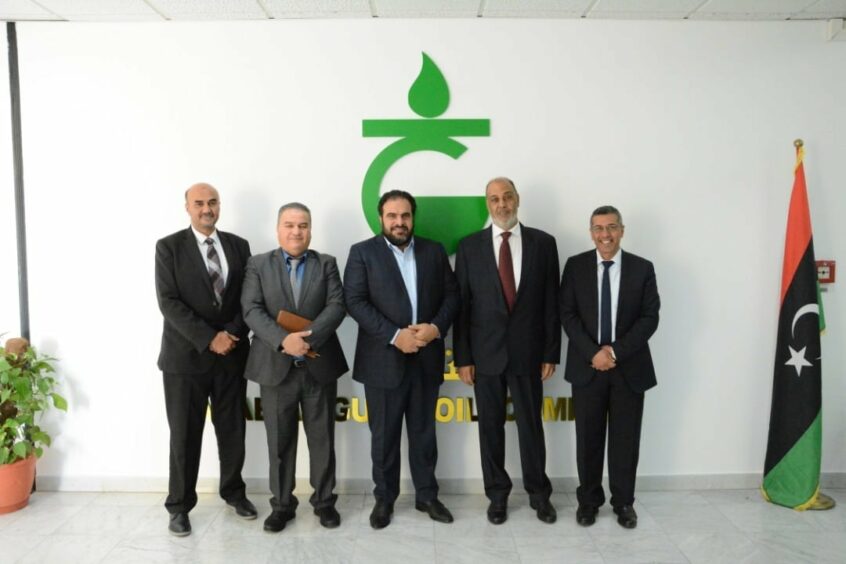 Arabian Gulf Oil Co. (Agoco) is on the verge of halting operations, complaining of a shortage of cash to sustain its budgets.
A statement from the company said it was unable to continue. The government has not paid Agoco's budgets for 2020 and 2021, it complained.
Assurances had been given that money would be forthcoming but these have failed to occur. As a result, debts and liabilities have piled up and Agoco has been unable to acquire spare parts and equipment. It has become unable to carry out technical and service obligations to support its workers in the field, it said.
Unless funds are forthcoming, it will not be able to continue production, it said.
Agoco is a subsidiary of National Oil Corp. (NOC), based in Benghazi. NOC head Mustafa Sanalla held talks with the head of Agoco, Ashraf Al-Abbar, in early August. At that point, he noted that the unit had increased production to 316,000 barrels per day – a company record.
Agoco has sounded the alarm before. In July, the company said it was in a "critical financial situation". The cash problem meant Agoco could not "continue to produce normally", it said.
The NOC unit has been working on plans at the Messla and Sarir fields. These were on track in early August although Agoco did not provide further comment.
There have been difficulties between NOC and the government for some time over whether enough money is available to keep the oil flowing.
Tripoli has made a number of promises recently and the new government has appeared eager. However, the House of Representatives (HoR) has not approved the budget.
Approval of the budget, and the likely impact on Libya's oil, continue to offer a tempting lever to pull for political sway.
A and E
While Agoco may be struggling, other NOC units are considering expansion. Mellitah Oil & Gas held talks with Eni recently on the offshore A and E structures.
Development of these fields would provide additional gas for Libya, both for domestic consumption and export via the Green Stream link to Italy.
These have been under discussion for some time. In 2019, NOC estimated the project cost to be $5.6 billion, with production of 760 million cubic feet per day and 35,000 bpd of condensate.
Eni cut its undeveloped reserves at the A and E projects as a result of lower prices in 2020. As prices have risen, though, they may have become attractive once more.
Recommended for you

Libya's eastern flood devastation raises political risk